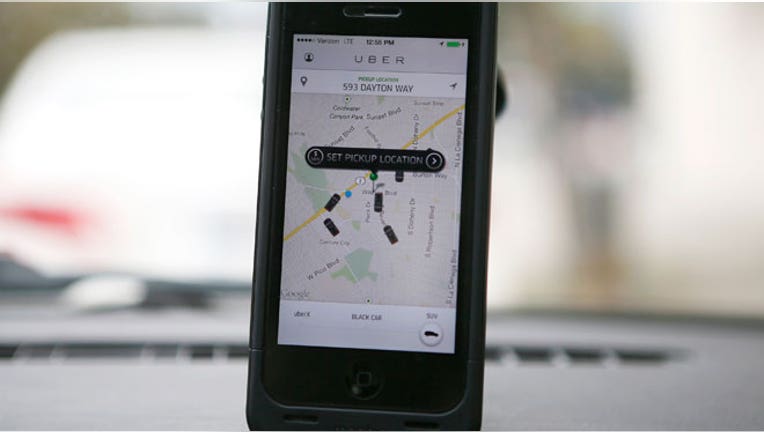 Uber customers will soon be able to play DJ as they ride, thanks to a new partnership with streaming music service Spotify.
The feature will launch Friday in ten cities around the globe: London, Los Angeles, Mexico City, Nashville, New York, San Francisco, Singapore, Stockholm, Sydney and Toronto. Spotify and Uber will also be co-hosting special promotional events in those cities on Friday, featuring artists such as Andrew WK and Diplo.
Uber CEO Travis Kalanick said the Spotify partnership is aimed at creating "highly evolved experiences" for customers.
"In the Uber world, I go into the elevator, I walk outside and the car is there … Now, I get in and my music is playing. For Uber, it's the first time we've personalized the experience inside of the car, and for music lovers, that's nirvana," Kalanick said.
While Spotify is still exploring dashboard integrations for car owners, CEO Daniel Ek said the relationship with Uber will help Spotify own the in-car experience for a younger demographic.
"What we're noticing is more and more people are skipping owning their own cars and going straight to Uber … [We will] reach a younger, more Millennial audience in cities," Ek said.
"It's really like the future is here," he added, calling it a magical experience.
How It Will Work
While Spotify has a free, ad-supported version, the Spotify-Uber feature will be available only to premium customers, who pay $9.99 per month for ad-free and offline listening capabilities. However, Uber and Spotify will be offering a free 7-day trial of Spotify premium for riders to try out the feature – no credit card needed.
Beginning Friday, premium Spotify users will be able to go into their Uber app and link their Spotify accounts. Even in the initial ten launch cities, however, there's a possibility that the feature won't be available for all Uber rides: Drivers have to opt in to allow on-demand Spotify listening.
"It's optional for those drivers … We're getting great feedback from drivers [who are] obviously very excited about providing this kind of service to riders," Kalanick said.
The two executives declined to provide financial details surrounding the partnership, which has been in development over the past two to three months.
"It's a mutual sort of win-win on this one," Kalanick said.
Last week, Spotify announced it has more than 50 million active users, 12.5 million of whom are paid subscribers. Meanwhile, Uber is reportedly exploring a new $1 billion round of financing, after raising $1.2 billion in capital in June, with a valuation of $17 billion.