Spend Less on Your Romantic Valentine's Getaway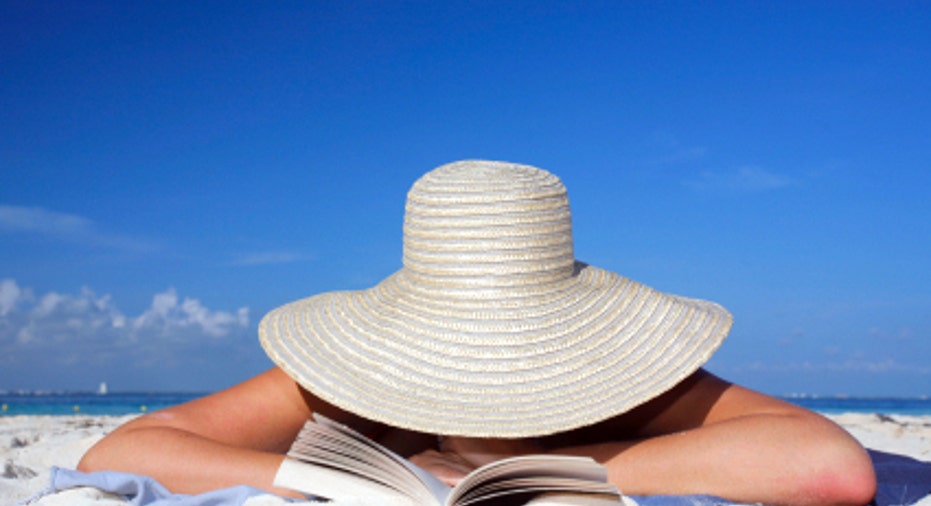 Save Money on Romantic Getaways
Got your heart set on a romantic Valentine's Day getaway for two? You don't have to spend a bundle.
And when it comes to arranging weekend getaways for two, often "less is more," says Peter Greenberg, author of "New Rules of the Road: The Travel Detective's Guide to Great Journeys in Tough Economic Times," and travel editor for CBS News. "The reason for that is that people overplan, overprepare, overspend and get disappointed."
From an overnight in town (but away from the routine), to a weekend at an as-yet-unknown destination, there are plenty of options for making those precious days away both romantic and affordable.
Here are seven secrets to help the two of you get the most for your getaway dollar.
Check Out Flash-Sale Sites
"Take advantage of all the flash-sale hotel sites out there," says Rich Beattie, executive digital editor for Travel + Leisure.
A few of his favorites: Jetsetter.com, Vacationist.com and SniqueAway.com.
"These sites offer often last-minute discounts of 50% or more," Beattie says. "And they can be a great resource, especially if you don't have a destination in mind. It's kind of a little bit of fun roulette to figure out where the deals are and where you might end up."
One caution: Travel deals on these sites may not be refundable, says Amy Chen, online editor of Frommers.com. "So work together in advance" as a couple, she says. Flash-sale sites are not for surprise trips "unless you're willing to eat the cost" if your partner can't get away when you've planned, Chen says.
Use Online Sites to Score Deals on Romantic Meals
You don't have to stop looking for deals once you get to your destination. Once you've arrived, use social media sites, such as Groupon and LivingSocial, for deals on everything from romantic meals to spa treatments, Beattie says.
Want to score a 30% discount on dinner without using a coupon? Try Savored.com, says Chen. You pay $10 to join and save 30% on dinner when you make online reservations at affiliated restaurants, she says. Best of all, the discounts happen behind the scenes.
"So you don't have to hand them a coupon and have that awkward conversation in front of your partner," she says.
So far, the site's network includes restaurants in 10 major cities, including restaurant 21 in New York.
Think 'Off-Season'
It's always off-season somewhere. And often that means cheaper prices and plenty of privacy -- perfect for a romantic getaway.
"I'm a huge proponent of off-season travel," says Beattie. During the colder months, "everyone goes to Florida, everyone goes to the Caribbean. Personally, I like going to places like the Hamptons in winter. It's only locals. And I think it really plays into the romance angle."
Best of all, while you won't be lying out on the beach, you can get into any restaurant you want and get a "great, great discount," on your hotel,
Go Local
You want romance? Be a tourist in your own city.
Or make plans for you and your beloved to investigate a fun spot that's a mere train ride or short car trip away.
"That way, you're saving money on airfare," says Beattie. "It's a really nice change of scene. And it can feel like you're a million miles away."
Because you're not spending all your time on travel, you have time to spend enjoying your destination. And you can take the money you would have spent on airfare and use it to treat yourselves during your escape, he says.
Be Skeptical of 'Valentine's Day Packages'
"If I see a Valentine's Day package, I run for the hills," says Greenberg.
Too many times, "if you deconstruct the deal, you just spent $200 for a bottle of champagne," he says. Instead, "you want to figure out what's accessible for you, what's affordable."
And, if you want to give your room the romantic treatment, you can hit a liquor store for a nice bottle of champagne, score some flowers from a local florist, arrive a little early and dress the room, Greenberg says.
If you do find a package that's irresistible, price out the pieces individually, says Chen. Are the rates higher because of the holiday? Are you and your partner interested in all of the features included in the package or just some of them?
What you want: a deal that gives you all the goodies you want and nothing you don't, she says.
Consider a Bed-and-Breakfast
These days, B&Bs "run the gamut" from Victorian settings to sleek and modern, says Chen.
One of her favorite sites to find good ones: SelectRegistry.com.
B&Bs, inns and small hotels join the site and adhere to "a strict standard," says Chen. While still individually run, B&Bs on the site tend to operate upscale and slightly larger establishments, she says.
"A lot of B&Bs have a breakfast that is better than a hotel breakfast," says Chen. And often, they will accommodate diet restrictions and serve later, she says.
Find the right one, and it can be "a more pleasant way to travel," says Chen.
Don't Limit Your Getaway to the Date of the Holiday
Hotels and resorts expect a bump in business for Valentine's Day, and the prices are probably going to be higher than your normal Tuesday night, says Greenberg.
Instead, aim for a weekend getaway before or after the holiday, he says. Do some sleuthing, and see when you can get a good rate, whether that's before or after the actual day. "You'll own the resort, and what's better than quality alone time?" Greenberg says. And instead of traveling on Valentine's Day, "go out and have a lovely dinner."
The real secret to a romantic trip: sharing it with someone you love, says Greenberg. "Visit a place neither of you have ever been. You get to discover it together."