Speed-Trap Warning Can Earn You a Ticket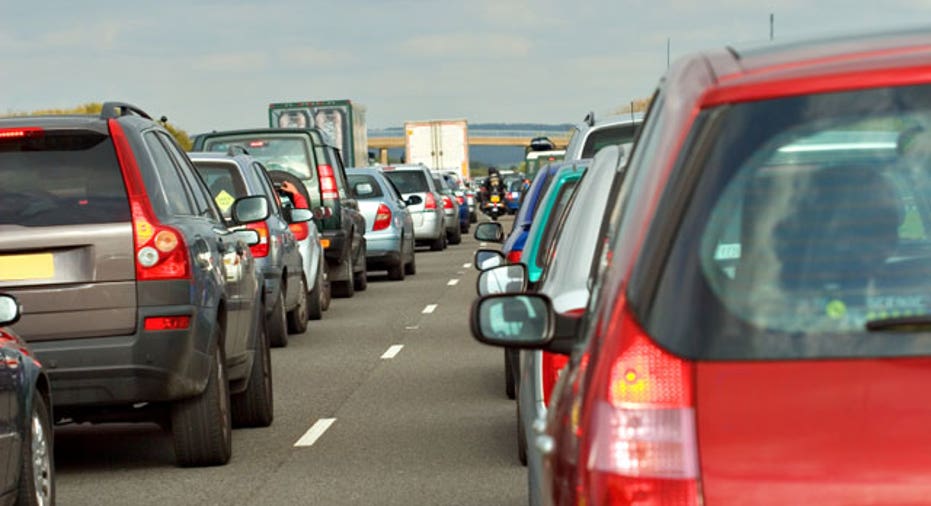 Are you one of those rare courteous drivers?
Do you let people merge? Do you stop for pedestrians in crosswalks? Maybe even flash your lights to warn other drivers of an upcoming speed trap?
You may be a car insurance company's dream, but that last courtesy could get you in trouble with the police.
Every state has its own rules regarding lights, put in place for safety and security reasons. The rules don't usually specifically outlaw a headlight flash to warn others of speed traps, but police and courts can interpret a few seconds of your high beams as anything from free speech to obstruction of justice--and choose to penalize your driving record accordingly.
In Florida, for example, the Florida Highway Patrol and other law enforcement departments have issued as many as 10,000 tickets since 2005 to motorists who flashed their lights. But officers have stopped writing those tickets in the wake of a class-action lawsuit being led by one driver, Eric Campbell.
Hard on your wallet, not necessarily your car insurance
Campbell had every reason not to act.
Most Floridians cited for flashing their lights have a financial interest in simply paying the fine; at $116 to $175, it's cheaper than hiring a lawyer and spending the day in court. And because it's not considered a moving violation in Florida, the ticket doesn't affect a driver's motor vehicle record or his car insurance rates, though it well might in other places.
"More often than not, people cut a check and they're done with it," says Marc Jones, Campbell's attorney. "Eric Campbell did his research, looked at the statute and stood up to fight."
Jones filed the lawsuit on Campbell's behalf in August. A week later, a memorandum was sent to all uniformed officers, telling them to stop writing the tickets until the case was resolved. Two weeks after the first memo, a second one went out, telling officers to stop writing the tickets completely.
"That's very telling, if you ask me," Jones says. The attorney had successfully challenged a number of headlight-flashing tickets in the past, but none of those cases had the potential for statewide impact a class action does.
Jones says he hopes to accomplish two things: First, he wants a declaration from the courts that the Florida statute being used does not apply to the flashing of headlights. Second, he wants ticketed drivers to get back any fines they paid.
A matter of interpretation
Jones says the officers who stop drivers for flashing their lights are using one subsection of a state statute that states the following:
"Flashing lights are prohibited on vehicles except as a means of indicating a right or left turn, to change lanes, or to indicate that the vehicle is lawfully stopped or disabled upon the highway …"
According to Jones, the section is being misapplied.
"The cops are saying that the only flashing lights allowed are your blinkers," he says. "But if you look at the statute as a whole, it is clear that the intent is to regulate lights that flash, not the flashing of lights by a motorist. You can't come along after the fact and change it to suit your needs."
But police can interpret flashing headlights a number of ways--at least until someone successfully challenges the citations in court--and cite drivers for offenses such as obstruction of justice, illegal flashing lights within the vehicle or blinding other drivers. North Dakota and Washington, for example, prohibit a flash for any reason within a certain distance of approaching vehicles and treat incidents as moving violations.
But courts in New Jersey, New York, Ohio, Pennsylvania, Tennessee and Virginia have interpreted their states' laws as protected free speech.
Constitutionally protected headlight flashing?
The free-speech argument is typically used in fighting a flashing-lights ticket, according to Gary Biller, executive director of the National Motorists Association, which also runs the website speedtrap.org.
"In most cases, defendants win with this argument or are able to wrangle a reduced penalty as part of a plea bargain," Biller says. (In most cases, this isn't a ticket would drive up your car insurance prices by itself; however, if a conviction is treated as a moving violation, it could contribute to a suspended license.)
Jones compares the act of flashing your lights to warn other drivers to the morning traffic reports he hears on the radio.
"At least twice every morning, the guy on the radio comes on and says 'Watch your speed; FHP is out in full force.' What's the difference? Or, you can take it a step further and have someone at the side of the road with a poster board that says 'Cop up ahead,' and that's protected free speech."
Police clearly disagree. Florida law enforcement officials won't comment on an open case, but former New York Police Department detective and police advocate Thomas Ruskin says flashing high beams is dangerous and clearly illegal.
"It's illegal because you're warning someone," he told Fox News. "It's the same thing as saying, 'run, here comes the cops.' You're obstructing a cop from doing his lawful duty."
Drivers might flash their lights to warn drivers about other things, too: an accident, obstacle or other danger ahead. But Biller says his organization has never received a complaint from law enforcement about that kind of light flashing. Nor has anyone ever told the group of receiving a ticket for that kind of flashing--just for speed traps.
"It's quite remarkable, the public response and the phone calls that I've received because of this," attorney Jones says. "It has exploded, gone national. It's the perfect example of government overreach."
The original article can be found at CarInsurance.com:Speed-trap warning could raise your car insurance