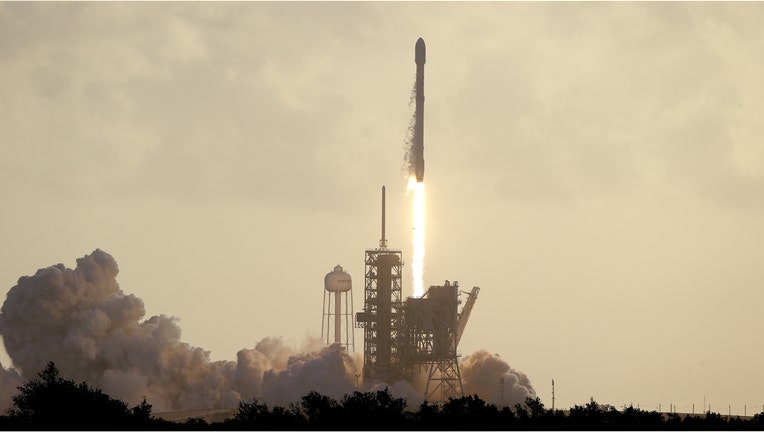 Space X's Falcon 9 rocket is scheduled to blast off at 12:31 p.m. Monday from Florida's Kennedy Space Center after standing down for nearly a month due to Air Force maintenance.
The mission is expected to drop off a few tons of research—and loads of ice cream--at the International Space Station. Apparently, there was extra freezer space, so NASA packed different flavors of ice cream for the six crew members currently there.
"There will be chocolate, vanilla and birthday cake flavored ice cream heading to the International Space Station on today's launch, as well as ice cream candy bars," Kathryn Hambleton, Public Affairs Officer at NASA Headquarters, told Gizmodo. "[The ice cream] is frozen. It will be going up in three freezers that will come back filled with research when Dragon returns."
In addition to sweet treats, the Dragon spacecraft will also include roughly 6,400 lbs of science experiments and supplies, including 20 mice, which will be used to study the impacts of long duration spaceflight on biology.
This launch marks SpaceX's 12th cargo resupply mission for NASA and its 11th rocket launch of 2017.