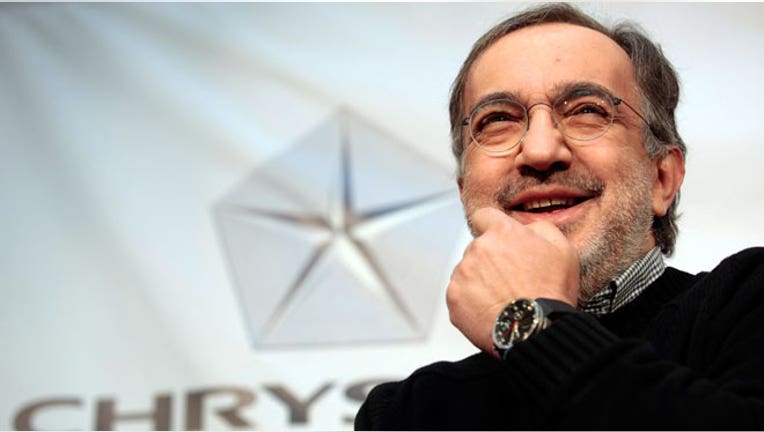 Standard & Poor's upgraded Chrysler Group's credit rating on Friday, following the recently announced $4.35 billion deal by Italy's Fiat to take full control of the U.S. auto maker.
The ratings company said the transaction allows Chrysler to be designated a "core" subsidiary of Fiat, whose ratings S&P recently affirmed.
S&P raised Chrysler to "BB-" from "B+," matching its ratings on Fiat. The firm also put a "stable" outlook on Chrysler.
"We could revise our core assessment if we believe Fiat's commitment to Chrysler could wane, which we believe would represent a substantial change in Fiat's operating strategy and which we do not expect," S&P credit analyst Dan Picciotto said in a statement.
The upgrade comes after Fiat agreed earlier this month to acquire the 41.5% of Chrysler it doesn't already own for $4.35 billion from VEBA, the UAW health-care trust.
Fiat will own 100% of Chrysler following the deal, which is expected to be completed on January 20.
S&P said it could raise Fiat's rating if it achieves stronger credit metrics on a sustainable basis, such as by cutting debt levels or boosting its access to Chrysler's cash. The rating could come under pressure if Europe's auto market deteriorates more than anticipated or credit ratios worsen.
Earlier on Friday, Fiat CEO Sergio Marchionne revealed plans to change Fiat's name and pursue a second stock listing following the Chrysler transaction. He also indicated Fiat will seek additional financing.
Fiat obtained a stake in Chrysler following the auto maker's bankruptcy during the Great Recession, which sent auto sales plummeting.