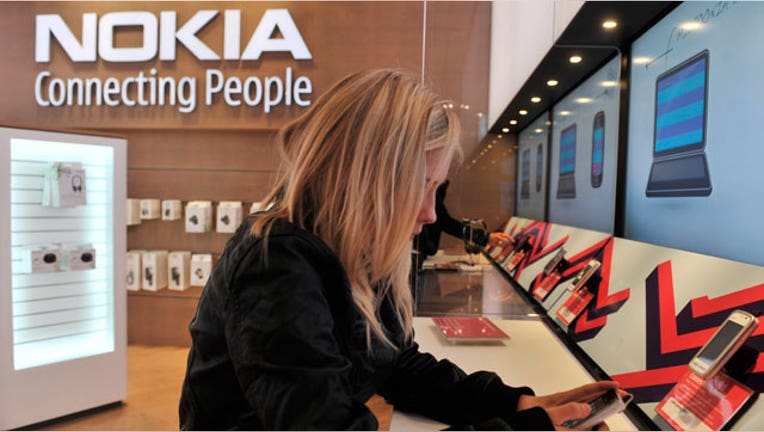 Standard & Poor's Ratings cut its credit rating on Nokia (NYSE:NOK) to "B+" from "BB-" on Monday but maintained its "stable" outlook.
The ratings company cited for the downgrade Nokia's $2.2 billion cash and debt purchase of Siemens' (NYSE:SI) 50% stake in their joint venture, which was announced on Monday.
The Finish device maker said it would take over Nokia Siemens Network to expand its position in the LTE market. The business, which was formed in 2007 when the two companies combined their mobile network operations, has rebounded in recent months after several years of soft sales due to intense competition from the likes of Ericsson and Huawei Technologies.
S&P said it continues to think Nokia's free operating cash flow will be negative in the second half of 2013 and for the full year, and is concerned about the telecom giant's ability to sustainably generate positive cash flow, especially in its devices and services business.
Nokia has a relatively small share of the smartphone market compared with larger rivals Apple (NASDAQ:AAPL), Samsung and BlackBerry (NASDAQ:BBRY), and S&P said it thinks Nokia might struggle to return to positive free cash generation in 2014.
"Nokia's strong balance sheet, which we view as an offsetting factor to Nokia's cash burn and supportive to the rating, will weaken following the acquisition," S&P said.
The ratings company said it could upgrade Nokia down the road if it grows its share of the smartphone segment.
Meanwhile, Moody's on Thursday said the change in ownership is "credit negative" for Nokia Siemens Networks  (NSN) but it maintained its positive outlook on the joint venture citing its ability to maintain a liquidity cushion over 2 billion euros.
Nokia on Monday said it continues to support NSN's ongoing restructuring and will further consolidate the company. It will maintain the existing management and headquarters in Espoo, Finland, but plans to phase out the Siemens name and branding.
Shares of Nokia were up more than 2.2% to $4.02 in recent trade.