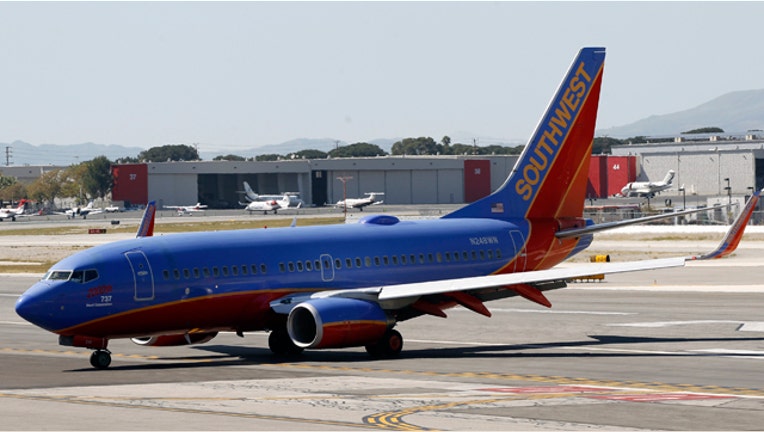 Southwest (NYSE:LUV) swung to a third-quarter profit from a year-earlier loss on Thursday with the help of fewer income expenses, but September bookings were sluggish and the carrier warned fuel expenses will likely rise in the current period.
The Dallas-based airline posted net income of $16 million, or 2 cents a share, compared with a year-earlier loss of $140 million, or 18 cents.
Excluding $81 million of unfavorable special items, Southwest said it earned $97 million, or 13 cents a share, which is a penny above average analyst estimates in a Thomson Reuters poll.
Shares of Southwest climbed 1.5% to $9.08 Thursday morning.
"Our third quarter 2012 passenger revenues, unit revenues, and load factor were all third-quarter records and meaningful accomplishments; however, we need sustained revenue momentum to achieve our return on invested capital target," Southwest CEO Gary Kelly said in a statement.
Revenue for the three months ended Sept. 30 was flat year-over-year at $4.31 billion and fell narrowly short of the Street's view of $4.36 billion.
Passenger revenue, a widely-watched growth metric for airlines, increased 1% to $4.05 billion from $4.03 billion in the same period in 2011. However, Southwest said that number should be higher in the fourth quarter.
While unit revenue growth last quarter was "more sluggish than planned due to weaker demand," particularly in September, Kelly said the carrier is encouraged by October's bookings and revenue trends so far.
The airline continues to enter new markets with the help of its AirTran acquisition last year, however that buy also remains a thorn in its side as it struggles to lower overall expenses in an effort to better compete with the sector's leaders like United (NYSE:UAL) and Delta (NYSE:DAL).
While income expenses and fuel costs declined during the period, operating costs climbed 4.2% and maintenance charges grew 10%. Southwest said it sees fuel costs hitting an all-time high of $3.45 a gallon in the fourth quarter.
"This is disappointing, especially given the weak economy, and we will need to more aggressively control costs in the next year," Kelly said.