Southwest Airlines Posts 6.4% Increase in September Traffic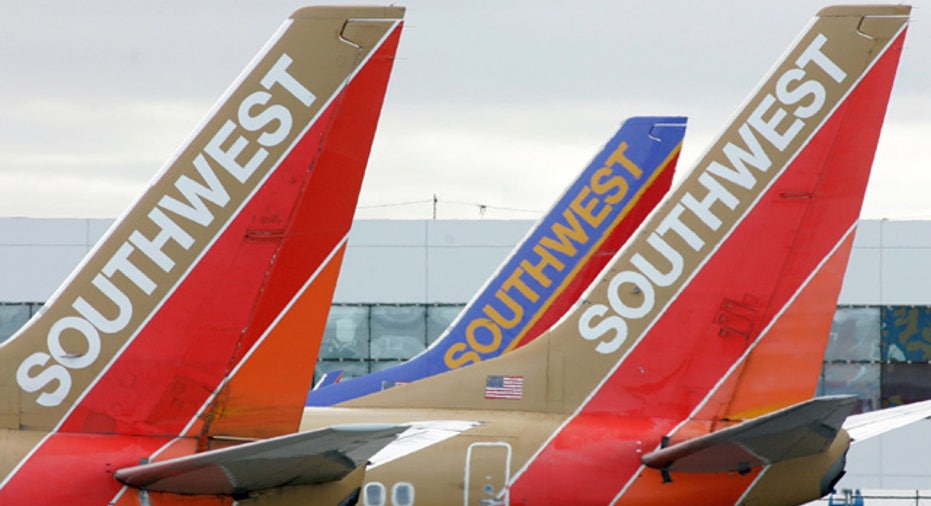 Southwest Airlines Co. (NYSE:LUV) continued its stretch of greater monthly traffic dating back to last year, as the company reported Friday a 6.4% increase in September traffic. The rise in combined traffic between Southwest Airlines and AirTran, which Southwest purchased in May, outpaced the company's expanding capacity.
Passengers on the two airlines flew 7.9 billion miles in September, up from 7.5 billion combined miles in the same month last year when Southwest and AirTran were separately owned. Available seat miles rose to 10.2 billion from 9.9 billion, a 3.2% increase in total capacity.
The airlines also flew at an occupancy rate of 77.8% last month, compared to a 75.5% load factor in September 2010.
The company estimated that passenger revenue per available seat miles (PRASM), an important indicator for airlines, rose 12% when compared to the combined PRASM from September of last year.
Traffic climbed 5.3% and the number of trips flown by the two airlines increased by 2.1% for the third quarter. The company reports third quarter earnings later this month.
While Southwest posted increased traffic prior to its purchase of smaller rival AirTran, the acquisition has provided a boost for the company amidst rising fuel costs that have hampered the entire industry.