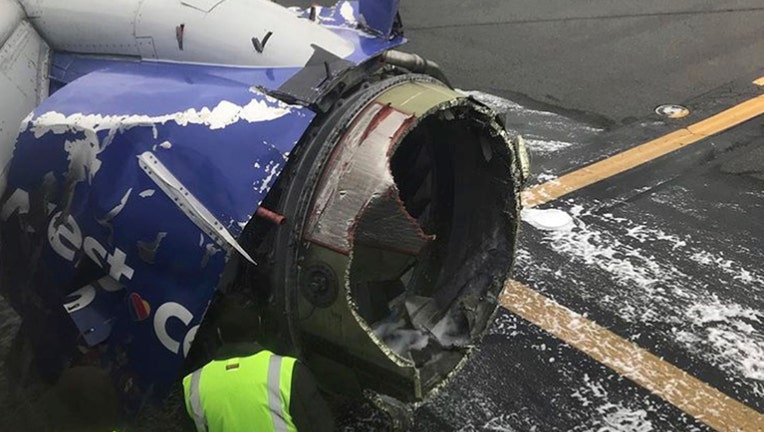 The engines used on the Southwest Airlines flight that made an emergency landing in Philadelphia due to an apparent catastrophic engine failure were built by CFM, a joint venture between U.S.-based General Electric and French company Safran Aircraft Engines.
CFM's CFM56-7B engines were used to power the 18-year-old Boeing 737-700 aircraft, which was operating as Southwest Flight 1380. Bound for Dallas, Texas, the flight departed LaGuardia around 10:30 a.m. ET and landed in the Pennsylvania city around an hour later after one of the aircraft's engines exploded mid-flight. Officials confirmed one person had died and several others were injured after the emergency landing.
The CFM56-7B model is the exclusive engine of Boeing's "737 Next Generation" of aircraft – a partnership which began in July 1993 and includes the 700 series – and produces 19,500 to 27,300 pounds of thrust, the company said. The engines have been in use since 1997 and power more than 6,700 aircraft globally.
In response to Tuesday's incident, the U.S.-French company said it sent a team of technical representatives to Philadelphia to assist the National Transportation Safety Board (NTSB) in its investigation into what caused the explosion.
"CFM will support the NTSB and Southwest Airlines in determining the cause of the accident," the company said in a statement. "CFM and GE will make every resource necessary available to ensure support."
The company was formed in September 1974 as a 50/50 joint venture between GE and Snecma – the latter which became Safran Aircraft Engines in May 2016.
While numerous types of commercial aircraft use CFM engines, the company's largest customer is the U.S. Air Force, which received its first re-engined KC-135R tanker from CFM in April 1984.