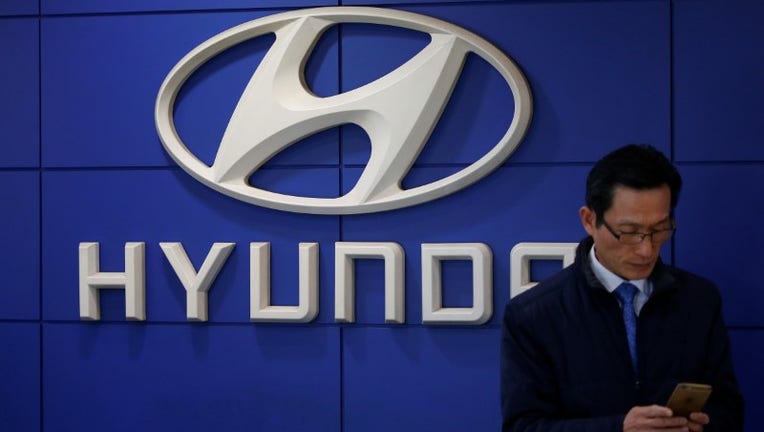 South Korea's Hyundai Motor Co and Kia Motors Corp have sharply cut vehicle production in China, sources said, as anti-Korean sentiment and competition from Chinese brands play havoc on sales and threaten earnings.
Hyundai and Kia saw their combined China sales slump by 52 percent in March from a year earlier, Yonhap news agency reported on Tuesday, endangering not only the automakers' earnings but those of its South Korean suppliers. China, the world's biggest auto market, accounted for over a quarter of the pair's 2016 overseas sales.
Political tensions have soared since late February when South Korea's Lotte Group agreed to provide land for a U.S. missile defense system outside Seoul. The move angered Beijing, although Seoul says the system is a response to North Korea's nuclear threat and is not aimed at China.
South Korean firms including Lotte Group have been targeted in a Chinese backlash involving boycott calls in state media, protests and suspensions of operations.
Analysts and sources said that while the diplomatic row was a nuisance, the bigger problem for the South Korean carmakers was their inability to compete in China and the United States, where their mainstay sedans have lost market share to sport utility vehicles.
SHIFT CUTS
Kia Motors has cut production shifts at its China factories, two of the sources familiar with the matter told Reuters. Hyundai also had eliminated a second shift from its three factories in Beijing starting mid-March, one of the people said.
The sources declined to be identified because the matter was not public. The automakers declined to comment on Tuesday.
Hyundai had already suspended output at its factory in Hebei from March 24 to April 4.
Operating one shift instead of two shifts is a "drastic, rare move" for Hyundai Motor and could cut daily output by more than half, said Lee Myung-hoon, an analyst at HMC Investment & Securities.
The anti-Korean sentiment was unlikely to end soon, he added, citing the example of the year-long backlash against Japan in 2012 over a territorial dispute which forced Japanese automakers to slash production.
"But I don't think the problems will be prolonged because it will have more harm on Chinese partners and local employment," he said.
Poor consumer sentiment towards South Korean products in China had likely dragged down overseas sales in March, the companies said on Monday without putting a number on the falls. One source said Kia Motors' China sales likely more than halved in March from the year prior.
In the United States, Hyundai Motor posted a sales fall of 8 percent and Kia Motors slumped 15 percent in March from a year earlier. The U.S. market declined 2 percent in March.
Hyundai Motor shares extended losses, down 3.5 percent and Kia Motors declined 1.4 percent in the wider market, which was down 0.2 percent as of 0532 GMT.