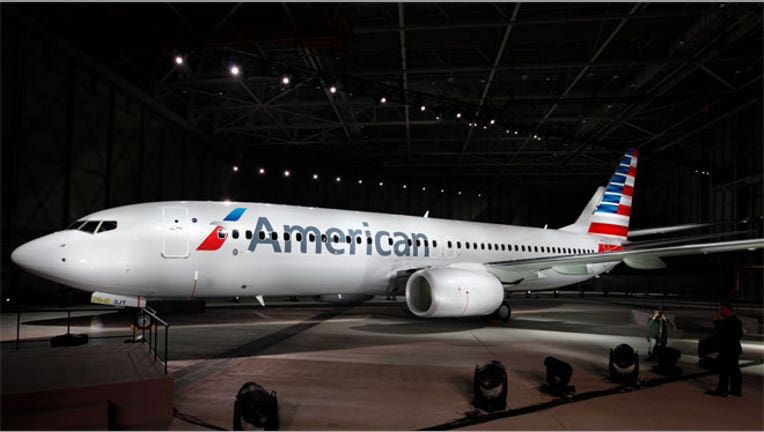 Despite depositions by the U.S. Department of Justice related to the AMR and U.S. Airways (NYSE:LCC) merger, the deal is still expected to close on time in the third quarter, two sources who asked not to be named told FOX Business on Friday.
The DOJ is taking depositions as part of a broader probe into the merger of American Airlines and US Airways, however sources say it is pretty typical for a merger of this size and shouldn't knock the airlines off their scheduled timeline.
"It's nothing more than part of the fact gathering the DOJ would do of any merger of this size," one of the sources close to the dealings said, adding that it's all part of an "ongoing process" and that the airlines remain in "constant communication" with the DOJ.
The combination will create the world's largest carrier with a market value of roughly $11 billion. US Airways CEO Doug Parker, who testified in favor of the merger and softened antitrust concerns at a senate subcommittee hearing last week, will take the reins of the combined entity.
US Airways and American declined to comment on this story, with US Airways citing its mandated quiet period ahead of its July 12 shareholder vote on the merger.
However, the massive scale of the merger has put it under intense scrutiny from regulators, one reason why the DOJ is gathering depositions as it looks to hammer out the remaining antitrust concerns that were risen by US Airways' competitors.
Chief of those concerns is the carrier's dominance at Washington D.C.'s Reagan National Airport, which now has the DOJ deciding whether to add as a condition to the merger the divestment of some of those slots.
Parker at the senate sub-committee hearing last week debunked calls for a divestiture, saying the hub helps the airline serve various customers in small markets like West Virginia and Des Moines. US Airways currently serves 40 small- and medium-sized regions from Reagan and controls 67% of daily departures at the airport. Parker was backed in late May when 100 members of Congress signed a letter asking U.S. regulators to allow the carrier to keep the slots, claiming their divestiture would impact constituents in several smaller U.S. regions.
Parker has long said that the various facets of the DOJ probe, including the various antitrust hearings and this week's depositions, represent necessary steps toward merger approval.
It's not clear when a final decision will be made. A judge sent the historic deal to AMR creditors for a vote earlier this month, though sources told Bloomberg a decision likely won't be made until American requests to confirm its bankruptcy reorganization plan in mid-August.
Shares of US Airways  traded virtually flat Friday afternoon, though at $16.29 they remain up about 21% year-to-date.