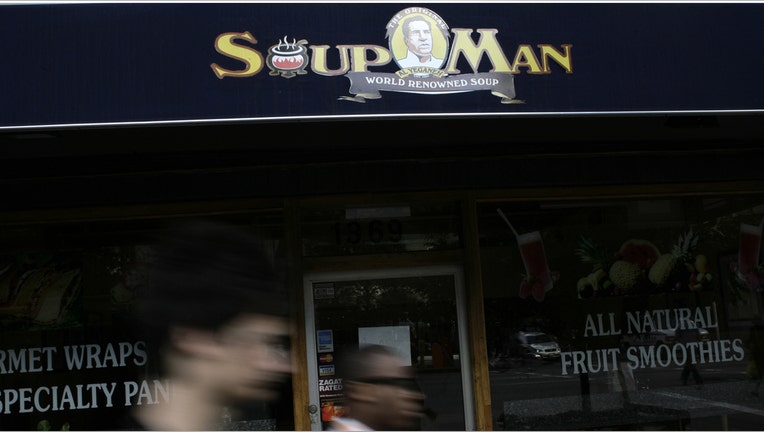 Executive Robert Bertrand of Soupman Inc, the company that licenses the recipes and likeness of the man who inspired the legendary "Soup Nazi" character on the sitcom "Seinfeld," was arrested Tuesday on tax evasion charges, Reuters reported.
Bertrand, who serves as the Staten Island-based soup chain's chief financial officer, stands accused of failing to pay $594,000 in Medicare, federal income and Social Security taxes that should have accompanied nearly $3 million in unreported cash and stock payments to employees. Bertrand was arraigned on 20 counts and faces up to five years in prison.
"The United States was fleeced out of more than half a million dollars through the defendant's corporate misdeeds," Bridget Rohde, acting U.S. Attorney for the Eastern District of New York, said in a statement. "Tax crimes like those alleged in the indictment hurt every American citizen."
Bertrand, 62, is a resident of Norfolk, Connecticut. He was charged in federal court in Brooklyn, New York. Soupman Inc is not named in the case, according to Reuters.
"The Original Soupman" chain is best known for using the recipes and image of Al Yeganeh, the chef who opened a soup stand in New York in 1984. Yeganeh is widely cited as the inspiration for surly soup-maker Yev Kassem, whose antics terrified Jerry Seinfeld and George Costanza on a classic episode of the hit 1990's sitcom.