Sound of Music: Three Tech Titans Battle for the Cloud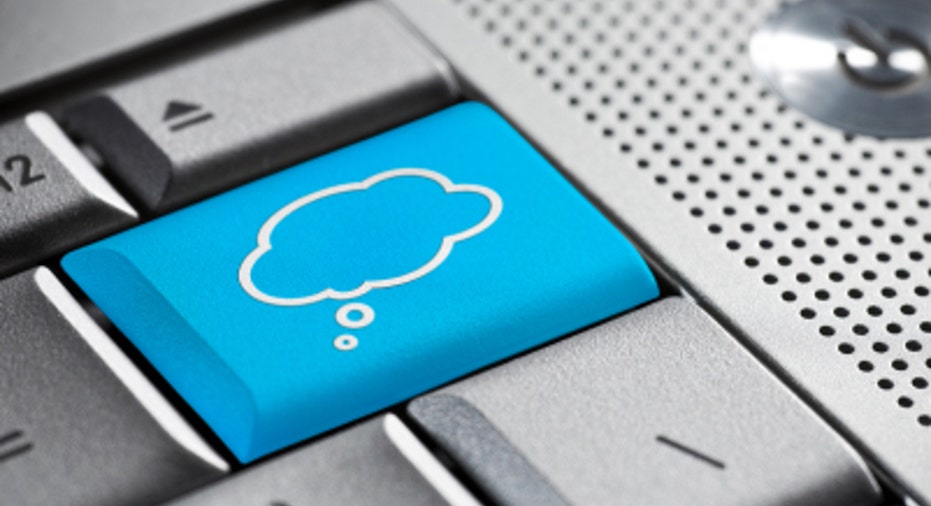 With the race to "the cloud" heating up, and Apples looming iCloud launch rumored to be more robust than its rivals, many are anxious to see which tech giant will emerge from the fog on top.
Apple (NASDAQ:AAPL) is slated to unveil its highly anticipated iCloud service at its annual developers conference on Monday, following earlier launches from Google (NASDAQ:GOOG) and Amazon (NASDAQ:AMZN).
While Apple is last to enter the game, the tech behemoths hesitation came with sound reasoning: it has already inked several deals with a majority of the worlds top music publishers and is rumored to have developed a service that will trump its perhaps-too-eager-to-launch rivals.
On the other hand, many music fans have already become acclimated to Google and Amazons cloud services, and with Apples price point still unknown, people who watch the emerging market say it could be a vicious battle between the three heavyweights.
Apples Triple Threat
Apple may be late to the cloud party, but its launch is being done in typical Apple fashion.
The iPhone, for example, wasnt the first touch smartphone on the market, but it excelled because Apple knew how to make people think of the same device in a new way, said Eric Chan, president of tech consulting firm Mobileslate.
Apple has always been a fast follower, he said. My thought is they are trying to do the same with the iCloud service.
Observers are looking toward a powerful iCloud launch on Monday that will likely tout music deals with Sony (NYSE:SNE), Warner Music (NYSE:SMG), SMI and Universal Music, which has been its biggest holdout. The company reportedly spent a whopping $150 million on the deals, sources told the New York Post.
The new service will also come with the iCloud domain name and a new mobile operating system announced by Apple this week.
But one of its most threatening attributes will probably be the song-identification-and-upload technologies of Lala. Acquired by Apple in 2009 for $4.5 million, Lalas technology can scan users music libraries, possibly allowing customers to seamlessly upload songs to the cloud instead of the tedious song-by-song approach of Google and Amazon.
That can be a sour note to many listeners, said Scott Steinberg, head of the technology consulting firm TechSavvy.
Combined, some say the Lala technology and music licenses are a dangerous duo for Apple rivals. They may allow Apple to stream higher-quality versions of users already-purchased songs with immediate playback, thus easing the annoying wait time of a buffer.
The two allow for Apple to do some interesting innovation around content delivery by providing the company with greater flexibility, according to Hillery Nye, a prominent digital rights attorney for the Madrona Law Group.
The labels may also get Apple out of a potential lawsuit and provide them access to wider libraries of content and better access and timing on new releases.
Labels have been notoriously litigious, Nye said. If I were Apple, Id be supporting labels efforts to potentially interfere with its competitors business models.
But Apples pricing strategy for the iCloud remains a mystery, and observers have said its ultimate success lies with a competitive price tag.
The company will likely offer certain promotions that are more appetizing for users, Nye said, such as a free update of its Lion operating system with an iCloud buy, or vice versa.
Apple today loses on the price metric, Nye said. But there are a lot of ways to slice and dice pricing to make it interesting to the consumer.
Google, Amazon and the Power of Popular Brands
Amazon and Googles services have limitations, Steinberg said, noting they are fairly simple to use and are likely targeted at users who dont desire complex features.
Googles cloud service, dubbed Music Beta, allows users to add some 20,000 songs to its music manager. It automatically caches the music on smartphones and allows members to make genius and regular playlists.
Since the service can only be accessed through the Internet, Google allows customers to select certain albums, artists or playlists to pin for offline listening.
While the service is available on all Android devices and computers that support Flash, it leaves out Apples iconic iPhone, iPod touch and iPad, which could prove to be a disadvantage given Apples large market share of mobile devices.
Also, there are still several unknowns about Google's cloud service, such as its price, because the program has been in pilot stage since May and is currently only open to select users for free.
Amazons Cloud Drive, meanwhile, is more watered down than the other two, according to Steinberg, only allowing users to store up to 1,000 songs for free with limited features.
For extra space, the online retailer offers tiered pricing, for example $20 a year for 20 gigabytes, which is more than 4,000 songs, and gives additional free storage to members who buy songs through its Amazon MP3 store.
Unlike Google, Cloud Drive can be used on both Apple and Android devices.
While all three have an established retail brand with a loyal following, Apple and Amazon are most associated with music, which could prove to be an advantage at first, Nye said.
Google has been hit or miss with cloud-based services and I think the barriers for their entry are going to be higher because you just dont think of Google for music, she said.
It will be a healthy race in the U.S. for some time, Chan said, but as the duel heads global, Google and Apple will likely pull ahead due to their already well-established global presence, he said.
While still a mystery, Apple and Googles prices could still act as a game changer, as the most cost-efficient services will likely excel. After all, some may struggle to justify paying to store music they already own.
The Clouds Biggest Spectator
No matter the outcome, experts agree the cloud is here to stay, and theres no doubt the music industry will be closely watching its development.
Cloud music will inevitably catch on and develop a large following, Steinberg said. Its not for everyone at this point but going forward, as costs begin to drop and mobile connected devices proliferate and become more affordable, it all adds up to cloud music being a potential rain maker.
The music industry is still grappling with the threat of piracy and so far has been hesitant to warm up to the cloud idea, but some say Apples Lala technology will allow artists to identify pirated songs already in customer libraries.
It remains unknown what Apple would do with that coveted knowledge, but Nye said she could see Apple disabling certain songs on the cloud until they are paid for.
The idea is you get a higher quality, more satisfying experience, and hopefully the music labels get a few cents out of you for signing up for the service, Steinberg said. The advantage could work both ways.