SOPA Bill 2012: GoDaddy Reveals Support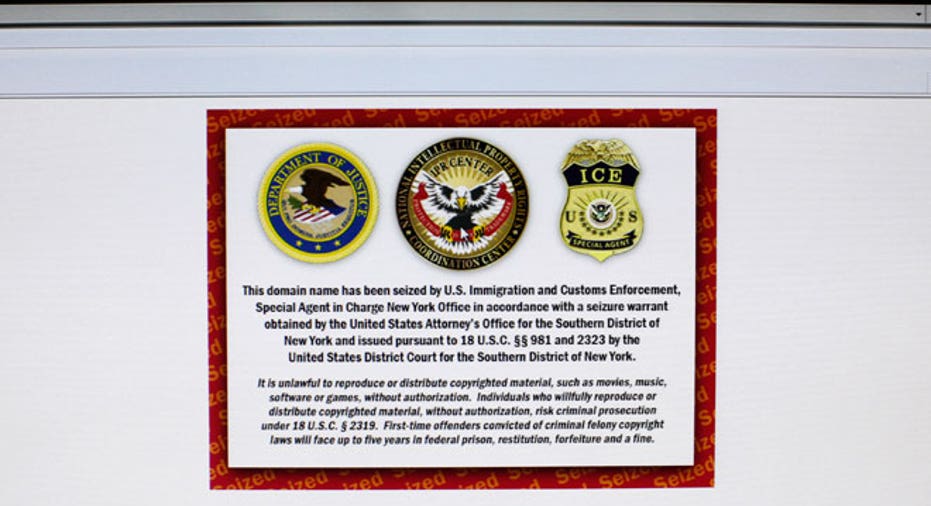 Website hosting company GoDaddy has officially voiced its support for the Stop Online Piracy Act (SOPA) Bill in 2012, which is designed to thwart movie and music piracy on the Internet by empowering copyright holders to effectively shut down websites or online services found with infringing material. If passed, the U.S. government could blacklist any website it deems in violation of copyright, which could range from a few posts in a Web forum to a few links sent in an e-mail.
"It's a welcome step in the right direction, and we at GoDaddy.com applaud the leadership in the House Judiciary Committee, the House Judiciary Subcommittee on Intellectual Property, Competition and the Internet and the Senate Judiciary Committee, for taking decisive, bicameral and bipartisan action," said Christine Jones, executive VP of GoDaddy. She is also the company's general counsel and corporate secretary.
GoDaddy supports SOPA for "protecting the intellectual property of hard-working Americans, U.S. business and the American public from the harm that necessarily flows from the purchase of counterfeit products." Yet, a slew of other prominent tech companies, including Apple and Microsoft, have recognized the holes in the SOPA and have pulled their support from the bill. In November, Google, Facebook, Twitter, Zynga, Yahoo, eBay, AOL and LinkedIn raised their concerns about SOPA in a joint letter to Congress.
"We support the bills' stated goals--providing additional enforcement tools to combat foreign 'rogue' websites that are dedicated to copyright infringement or counterfeiting. Unfortunately, the bills as drafted would expose law-abiding U.S. Internet and technology companies to new uncertain liabilities, private rights of action and technology mandates that would require monitoring of Web sites," the letter said.
Social blogging service Tumblr summed it up best:
"As written, [Congress] would betray more than a decade of U.S. policy and advocacy of Internet freedom by establishing a censorship system using the same domain blacklisting technologies pioneered by China and Iran."
GoDaddy doesn't share this view, explaining that the U.S. can't "turn a blind eye to illegal conduct online."
"If we don't want the government to be the gate-keeper, then we have to set expectations for ourselves," Jones said. "And those expectations must respect the predicament that U.S. businesses and American consumers are facing - that they are getting duped, that their intellectual property is being stolen and that the Internet ecosystem has a duty to help."
In GoDaddy's opinion, Internet policy should try to achieve a balance between the global free flow of information and the enforcement of law. GoDaddy believes a safe Internet is a "flourishing" Internet.
"This debate does not have to be paralyzing," Jones said. "We certainly shouldn't be suppressing free speech, but the Internet should not function as the Wild West either. We need to be focused on developing codes of conduct that reflect compromise. To do this, everyone in the Internet ecosystem needs to be committed to taking voluntary action. And everyone must understand that if we are unwilling to act responsibly, that Congress has a duty to step in."
While every company would lobby for a "safe" Internet, the reason companies are concerned is because SOPA would undermine the Digital Millennium Copyright Act (DMCA), which provides safe harbor for Internet companies that act in good faith to remove infringing content from their sites.
"Since their enactment in 1998, the DMCA's safe harbor provisions for online service providers have been a cornerstone of the U.S. Internet and technology industry's growth and success," the joint letter to Congress said. "While we work together to find additional ways to target foreign 'rogue' sites, we should not jeopardize a foundational structure that has worked for content owners and Internet companies alike and provides certainty to innovators with new ideas for how people create, find, discuss and share information lawfully online."
The companies against SOPA maintain the bill would censor free speech on the Internet, and Web restrictions would cause Internet growth to slow. A report from the McKinsey Global Institute said the Internet accounts for 3.4 percent of gross domestic product in the 13 countries it studied, "an amount the size of Spain or Canada in terms of GDP." The United States is the largest player in the Internet ecosystem; more than 30 percent of global Internet revenues and more than 40 percent of net income comes from the U.S.
Yet, GoDaddy believes the Internet can still be profitable for U.S. companies even if Congress has its hands in the pie.
"This debate is not about Hollywood vs. Silicon Valley," Jones said. "This debate is about preserving, protecting, and creating American jobs, and protecting American consumers from the dangers that they face on-line. Americans should have ready access to purchase legitimate American products. But, this debate is also about how the Internet ecosystem can work together to make the Internet a safer place, while still allowing for job growth in multiple sectors."
Jones also disputes the claims that the SOPA bill would essentially be legalized censorship.
"This bill cannot reasonably be equated with censorship," she said. "This bill promotes action pursuant to preexisting criminal and civil laws. Not only is there no First Amendment concern, but the notion that we should turn a blind eye to criminal conduct because other countries may take oppressive steps in response is an affront to the very fabric of this nation - that we abide by a set of laws, regardless of what actions other countries choose to take or not take."
Jones wraps up her letter:
"Let's stop with the hyperbole and get down to the brass tacks," she said. "We need to find a way to preserve American ingenuity. Starting from a place of common ground will allow us to have the conversation about how best to achieve those goals. SOPA is a needed tool to get the ball moving. As President Clinton has said, there's nothing wrong with America that can't be cured by what's right about America. So, let's get to it - together."
The House Judiciary Committee released the list of companies that support SOPA, yet of the 142 companies listed, GoDaddy is the only Internet company on the list.