Sony's TV Business Heads for Profit, but Big Challenges Remain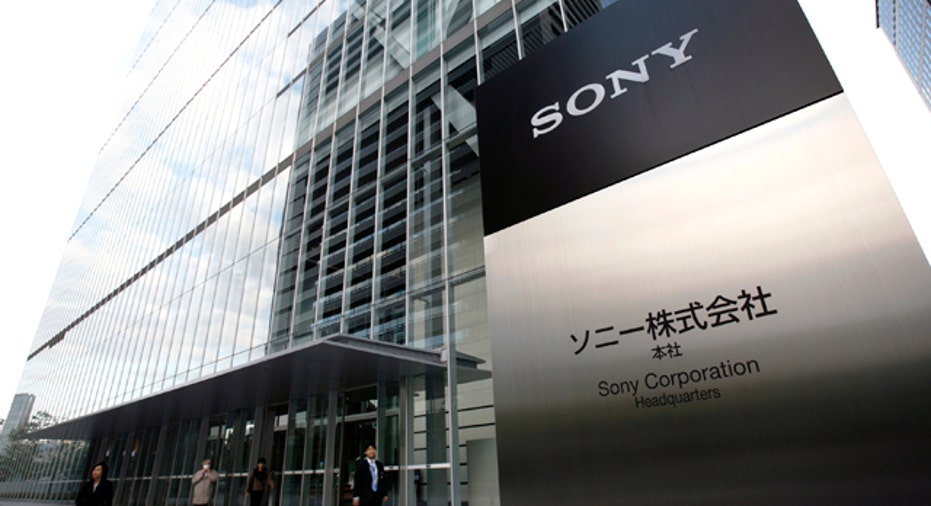 After 10 years and more than $7 billion in losses, Sony Corp.'s television unit is poised to again post an annual profit. But the question remains: Is the once-proud business really worth keeping?
Masashi Imamura, who oversees the TV division, says there is still value in it for Japan's most famous consumer-electronics company, even at a time when traditional television viewing is losing out to other kinds of digital content, and low-cost upstarts like Vizio Inc. of the U.S. and Hisense Co. of China have undercut established TV manufacturers.
"Without a TV, Sony can't deliver the emotional experiences to customers that we're committed to doing," the Sony veteran said, in one of his first interviews since the TV business became a separate, wholly owned unit this summer.
But the Sony TV operation that is emerging from a decade of market missteps--it lagged in the shift to plasma screens and liquid crystal displays--is much more modest than the one responsible for the Trinitron cathode-ray tube TVs that ruled living rooms from the 1970s to the early 2000s.
In the third quarter of this year, Sony had an 8% share of TV revenue world-wide, well behind Samsung Electronics Co. at 27% and LG Electronics Inc., another South Korean manufacturer, at 15%, according to research firm DisplaySearch. Sony predicts sales in its home entertainment and sound segment, which includes TVs as well as hi-fi systems, DVD players and other audiovisual devices, will shrink to around Yen1.1 trillion in its fiscal year ending in March 2018. For the current year, the company is expecting segment sales to rise slightly to Yen1.2 trillion.
The TV unit will post a slim operating profit for this year, with the margin rising to between 2% and 4% by fiscal 2018, Sony forecasts.
Some analysts say that short of a 5% margin, it makes little sense for Sony to keep making TVs, and that the company should focus instead on its more promising operations, including PlayStation videogames, smartphone camera sensors, movies and television programming.
"If the segment can't lay out a realistic blueprint for growth, it should be a candidate for spinoff," said Eiichi Katayama, head of Japan research at Bank of America Merrill Lynch.
Sony Chief Executive Kazuo Hirai has said the company would consider entering a TV-making partnership. And Mr. Imamura didn't rule out a sale if the business falters again. He said "many plans," including a further paring-back of the division, are being considered "at various levels" if consistent profits remain out of reach. "Keeping the TV business is important, but sustaining Sony's business management as a whole is more essential."
Even if its TV unit returns to the black, Sony faces difficult choices as it tries to navigate what is an increasingly tough, low-margin business.
During the long slump, Sony concentrated on price and design by introducing entry models or thin-bezel lineups in order to stay competitive in TVs, but the latest sets build on its traditional strengths in picture and sound quality, Mr. Imamura said.
"The difference is clear, especially when watching DVD or Blu-ray anime movies," said Junpei Irie, a 34-year-old auto-parts engineer in Kyoto, Japan, who last month spent nearly $2,000 on a Sony 4K TV.
Mr. Irie said the TV was also easy to use because the user interface reminded him of his PlayStation videogame console, of which he is fan.
Mr. Imamura said that instead of chasing market share, Sony will focus on high-end TVs, including so-called 4K sets, which offer four times the resolution of conventional high-definition TVs. Sales of 4K sets have driven the company's TV revenue growth since 2012. The goal, he said, was to ensure profitability even if sales fall by 20% to 30%--the same objective Sony has set out for its struggling smartphone unit.
"Our commitment is we will be profitable, no matter what happens to the industry," said Mr. Imamura, who has been leading the TV turnaround effort since 2011. The 57-year-old Sony executive previously made the company's digital-camera business a smashing success.
DisplaySearch projects that 4K TVs overall will account for 19% of industry revenue world-wide this year, despite representing only 8% of sets sold, with the portions rising to 45% and 27%, respectively, by 2017. In the third quarter, Sony captured 19% of 4K revenue in North America, where the company otherwise struggles, though its share paled compared to Samsung's 52%, according to DisplaySearch.
In the era of so-called smart, Internet-connected TVs, Mr. Imamura said he wants to improve software interfaces to make it easier to access cloud-based content so that users have to push fewer buttons on their remote controls.
Mr. Imamura said his team was working closely with engineers in the PlayStation division and in Sony's Xperia smartphone unit, in order to streamline connections with the Internet-based devices. As boundaries between digital media continue to blur, Sony recently disclosed plans for a service called PlayStation Vue, which will provide television content to U.S. viewers via PlayStation consoles.
"The TV should really be easy and stress-free, because people watch it while leaning back," Mr. Imamura said. "That's our definition of smart TV."
Masahiro Ono, an analyst at Morgan Stanley MUFG Securities, said there is no urgency to sell the TV business as long as it is profitable.
"They should try to remain profitable and make further efforts to slim down the organization so that the financial burden would be light even if Sony decides to sell the business," Mr. Ono said.