Sony Warns of Fourth-Straight Annual Loss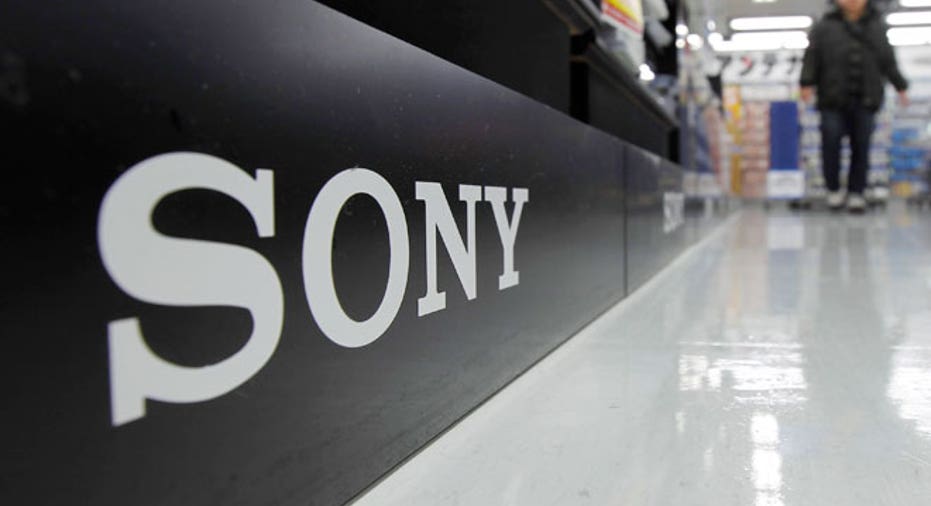 Sony (NYSE:SNE) warned on Wednesday that it will most likely post to an annual loss this year -- its fourth consecutive -- due to its troubled TV business.
The maker of Bravia TVs, PlayStation game consoles and other consumer electronics, said demand has sharply softened and the climbing yen has weakened its margins.
The Japanese manufacturer slashed its sales forecast for TVs, cameras and DVD players on Wednesday and said it expects to book a 90 billion yen ($1.1 billion) loss in the financial year.
That is sharply below its year-earlier profit of 60 billion yen and a surprise to investors who hadn't expected the company to lose so much.
Sales are also expected to come in lower than it had expected in July, down about 9.7% from its earlier view to about 6.5 billion yen.
Sony revised lower its forecasted global unit sales of LCD panels to 20 million for the fiscal year ending March 31, 2012. The company blamed the bleaker view on slowing overall industry growth, especially in the U.S. and Europe, as well as a surplus of LCD panels in the market.
Sony aims to return the television business, which is slated to report its eighth-consecutive annual loss this year, to profitability by the end of fiscal 2013.
To do that, the company said it will reduce the amount of units the business makes in half, to 20 million, which will lead to about 50 billion yen in impairment charges related to machinery and equipment as well as costs to reduce the number of TV models it makes.
The electronics producer expects the business to post sales of 875 billion yen in fiscal 2011, with an operating loss of 175 billion yen. However, once the unit has been revamped, Sony sees the group halving its operating losses in fiscal 2012 and returning to profitability in 2013.
As of Nov. 1, the company separated its TV business into three units with distinct responsibilities: LCD, third-party original design and manufacturing.
The announcement came as the company reported a weaker-than-expected 9.1% decline in consolidated sales year-over-year to 1.57 billion yen ($20.45 billion) in the second quarter due to unfavorable exchange rates and lower LCD sales.
Sony swung to a 27 million yen ($350 million) loss in the three months ended Sept. 30 from the same period in 2010. Earnings were down to 26.88 yen a share (35 cents), which is below average analyst estimates in a Thomson Reuters poll.
The quarter also fell victim to floods in Thailand that impacted its facilities there and lower sales than expected in the consumer products & services and professional, device & solutions segments in the U.S. and Europe.
Restructuring charges climbed 12.3 billion yen during the period to 28.8 billion yen.