Sony Seeks to Claim 'Uncharted' Territory in Video-Game Film Bid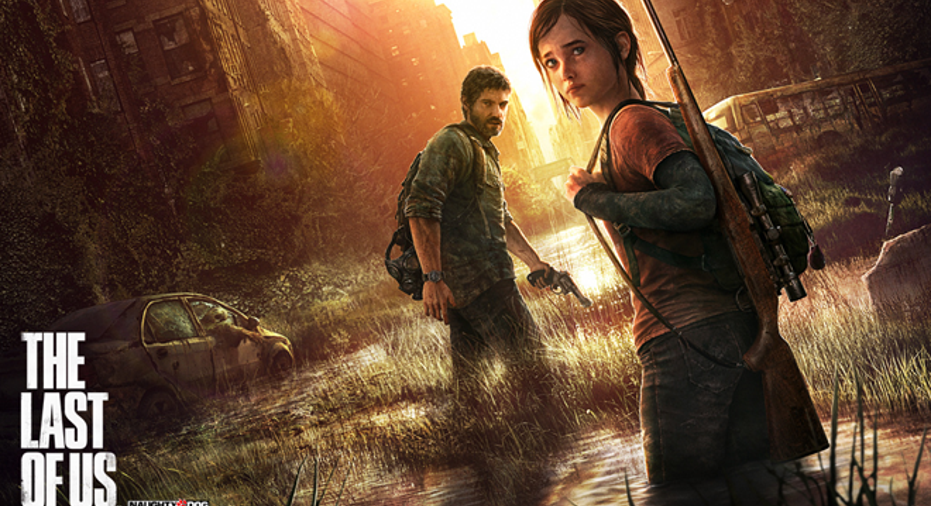 Marvel's "Guardians of the Universe" may be keeping the box office safe for the virtual plethora of comic book and super hero adaptations that parent Walt Disney (NYSE:DIS) and others have in production, but rival Sony (NYSE:SNE) is taking a different tack to tap that vein of loyal fantasy fans.
It is rebooting the video game genre in hopes of creating home-grown franchises that score with both gamers and the general public, an often elusive endeavor.  Sony is basing two new films on its own titles created for the tech giant's PlayStation gaming console in addition to developing one on Sega's well-known "Sonic the Hedgehog" character.
Read: Exclusive Q&A With Producer Chinn on Upcoming Atari Film 
Sony Pictures plans to bring the highly successful "Uncharted" franchise to the silver screen in June 2015.  And Sony's Screen Gems studio recently announced a deal to make a movie from the acclaimed post-pandemic world of "The Last of Us", which last year was Sony's best-selling in-house published title for PlayStation 3 and among the 10 top-sellers overall.
It may be a risky gambit since films based on video games do not have a stellar track record, but the upside could be huge if Sony can capitalize on the strategy. 
"The synergistic opportunities are huge for Sony if they can go in house, gather up IP (intellectual property), tie it in with the PlayStation hardware, it would be a phenomenal strategy and tack for them to take," said Paul Dergarabedian, senior media analyst for global media measurement company Rentrak (NASDAQ:RENT). "I can't think of a better strategy (and) the financial model makes sense."
But can the final product deliver an audience beyond hard-core fans, many of whom may be skeptical about the Hollywood treatment of storylines and characters with whom they've spent countless hours?
That is the daunting challenge facing scriptwriters and producers.
"I think the first priority is not disappointing fans who bought into the game and were touched by it; and at the same time, making sure it's a good film," said Neil Druckmann, who co-wrote the narrative that drives "The Last of Us" and has been hired by Sony to write the screenplay.
The definition of "good film" may vary from writer to studio exec to critics, however.  Video game films have historically garnered poor ratings, but that doesn't mean fans and the public don't like them.
A look at the top-grossing video game movies on film review site Rotten Tomatoes shows a complete lack of critical success even for the film adaptations that scored big box office bucks.
Sony has previously scored in this genre.  Its Screen Gems studio has produced one of the most successful video game crossover franchises with five films based on Capcom's "Resident Evil" franchise.  They have raked in nearly $1 billion in global box office receipts despite none of the quintet achieving a ranking above 33% on Rotten Tomatoes. A sixth and reported final installment is in development.
Of course, like any genre, there are the obligatory box office bombs that become cautionary tales.  For gamers, it's a film based on some of the best-selling and most loved plumbers in video game history, "Super Mario Bros."  The 1993 vehicle cost more than $40 million to make, but even with the brand recognition and a cast including Bob Hoskins, John Leguizamo, and Dennis Hopper, it failed to recoup even half that amount and remains the poster child for bad film adaptations of a video game.
"I will say there's never been a good video game adaptation yet," Druckmann acknowledges, laughing when asked about avoiding a Super Mario Bros. comparison.  The writer then turned a bit more thoughtful, articulating his hopes of making a serious movie, "If we make a great film, maybe people will say, 'Oh, that was a video game?'  So many people think it's all violence or campy and that (writers) can't tell stories about people you care about.  This game won a WGA (Writer's Guild of America) award."
"The Last of Us" also won more than 200 Game of the Year awards in 2013, it was the second-highest rated game last year, and is among the highest-rated titles of all-time, according to Metacritic.
As you can imagine, the folks at PlayStation are buzzing about the added exposure to top titles, which may introduce the games to potential new customers and perhaps garner some more praise for the stories as well as the near motion-picture quality graphics.
"Games like 'The Last of Us' should be on a pedestal, the same as movies.  It has character development and players are touched by the emotion of the story," asserts Asad Qizilbash, senior director of First Party Games at Sony, adding, "It can elevate games to the same level as movies.  Neil (Druckmann) created a script so polished, so emotional, it's like any Hollywood movie."
Druckmann also co-writes the "Uncharted" video game series, but he is not involved with the film adaptation.  He has been busy staging last month's live reading of "The Last of Us" and working on the film version, his first screenplay, which has been a new challenge.
"There's finally a light at the end of the tunnel," he joked in an interview.  "I was struggling with some scenes and cut them completely and the story got more laser-focused on the love between a father and a daughter.  Now it's about fleshing out the moments, the glue that holds the story together.  I feel like the hard cutting has already happened."
Cutting scenes and dialogue is not new for the scriptwriter, just the Hollywood process. Druckmann said video games present their own unique obstacles and opportunities in telling a story:  "You can't storyboard the interactive part of the game like a movie, you have to try things.  We worked on "The Last of Us" for three-and-a-half years.  Sometimes you find the interactive part makes you change the dialogue.   We figured out early, Ellie's original arc-- she wouldn't shoot or kill anyone until the end.  But as the game becomes more 'fight for your life', we realized she has to be a partner to you and required certain scenes to rework her arc and then rewrite the final scenes."
While it remains to be seen whether "The Last of Us" and "Uncharted" will make high scores at the box office and generate more interest in adapting Sony's other in-house game titles for the big screen, Rentrak analyst Dergarabedian said, "You can make a great movie out of anything.  If you'd told anyone on the Pirates of the Caribbean ride at Disneyland 20 years ago they were making a movie out of it, people would've laughed at you."
Disney execs have enjoyed a hearty laugh as the four films have grossed some $3.7 billion worldwide in film receipts and a fifth "Pirates" starring Johnny Depp has been announced for summer 2017.
Disney films have the wind at their back thanks to the super heroes brought on board via the acquisition of Marvel (as well as a pair of royal Norwegian sisters), but Dergarabedian said audiences may be ready for a sea change by the time Sony's video game films hit the screen:  "As a movie goer we want to see different ideas and the start of new franchises and it'd be nice to see new themes.  You can get super hero burnout, horror movie fatigue has happened and it's happened in other genres."