Sony PlayStation's 'Uncharted 4' Poised to Chart-Top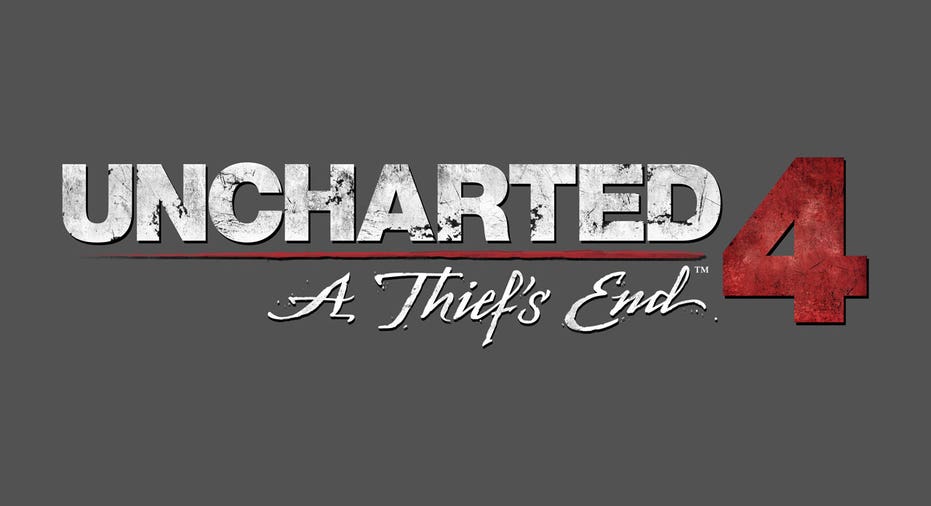 Sony's (NYSE:SNE) PlayStation 4 video game console may earn extended play atop the sales charts with the highly anticipated release of the fourth and final game in the popular "Uncharted" series, which is not available for rival game platforms.
The early reviews are in and so far, "Uncharted 4: A Thieves End" has a 94 rating on Metacritic—that's the highest for a debut this year and the only 2016 release in the Top 100.
Shawn Layden, president, Sony Interactive Entertainment America & Chairman, SIE Worldwide Studios, says proprietary games such as "Uncharted" are essential to the company's strategy: "We believe that fans—longtime and new—find high quality exclusives to be a key factor in choosing the console they play on."
Analysts agree that exclusive game titles and game content drive console sales and some say Sony has built a reputation for a strong, proprietary lineup.
David Cole, CEO of DFC Intelligence, says, "I kind of compare (PS4) to Netflix or HBO where they have quite a few series with a very devoted audience.  Some people will buy a subscription simply for 'Game of Thrones' or 'Orange Is the New Black' but the true key to success is having a diverse lineup."
"Uncharted" expected to find strong demand
PS4 has outsold rival Microsoft's (NASDAQ:MSFT) Xbox One in 13 of the past 15 months, including the last five in a row. Sony's Layden tells FOXBusiness.com that PS4 sales worldwide are "approaching 40 million." Xbox no longer reports hardware sales, but Wedbush Securities Analyst Michael Pachter says PS4 sales are "slightly ahead" of Xbox in the U.S., but globally PS4 leads by a two to one margin.
Pachter predicts "Uncharted 4" will sell well, but the install base will limit sales: "It likely will sell between seven to 10 million units.  It's hard to attach at a rate higher than 25% of the 40 million PS4's out there."
Overall the "Uncharted" franchise has sold more than 28 million copies, according to Layden.
One Last Adventure
For the uninitiated, the game's hero is Nathan Drake. He's a modern version of the classic adventurer—think Indiana Jones, who was also an update of swashbucklers and cowboys from the serials of Hollywood's Golden Age.
But unlike the Indiana Jones films, "Uncharted" is set in the present day. "We wanted to take a modern look at what that genre would like today, to see how those exciting adventures would translate into modern-day settings and characters that would exist today," explains Evan Wells, co-president of Naughty Dog, the Sony-owned studio behind the game.
Wells notes long-time fans "are really going to like the payoff we give to Nate and Elena's relationship…we wanted to give people insight into why these two have a great time on adventures but when they get back to normal life, they can't get along."
Newcomers shouldn't worry; you need not have played the prior games in the series to do well although it may help with the backstory. Plus there are several different levels of difficulty to ease the journey for first-timers seeking their fortunes.
There's plenty of combat and strategy involved in the game as players try to find more than 190 treasures, keep track of clues in a journal and engage in optional conversations with other characters. "Uncharted" offers multiplayer adventures focusing on teamwork or the solo player can blaze a trail through varying terrains including jungle islands, open plains, urban cities, and snowy highlands.
The Naughty Dog co-president says talks on a making an "Uncharted" film with Sony Pictures may resume this summer, but he's more focused on launching "Uncharted 4", ensuring its success and trying to move PS4s in the process: "We've taken it upon ourselves to make games that are a reason to own a PlayStation. It gives people a reason to buy a PS for the first time or justify their faith in Sony."