Some of the biggest names in Chinese technology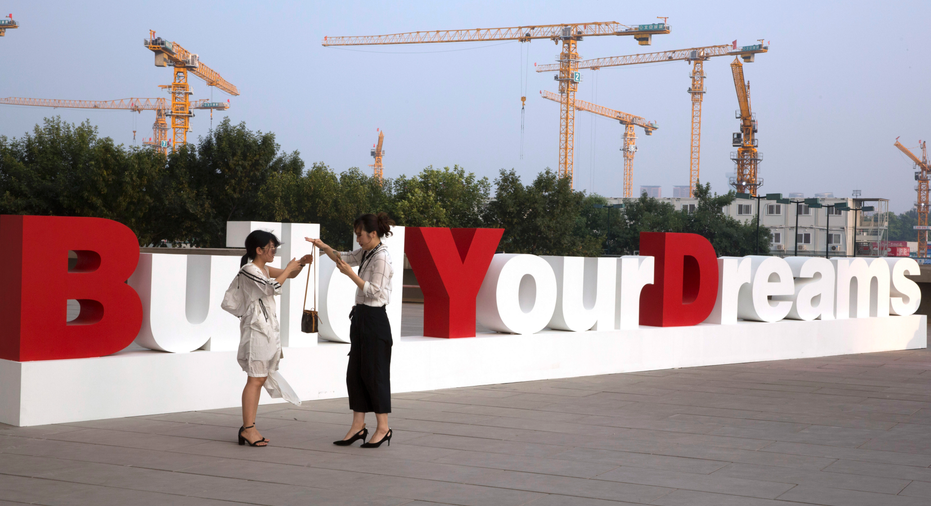 Technology and U.S. anxiety about Chinese competition are at the center of the trade dispute between the world's two largest economies.
Washington accuses Beijing of trying to build its own tech champions by stealing or pressuring foreign companies to hand over technology.
Here are some of China's biggest names in telecoms equipment, clean energy and medical equipment:
ZTE CORP.: The No. 2 Chinese maker of network gear for phone and internet companies was nearly driven out of business this year after running afoul of Washington over its exports to Iran and North Korea. State-owned ZTE says it spends 13 billion yuan ($2 billion) a year on research and development, but the company still needs U.S. components and technology. The company pleaded guilty in 2017 to violating restrictions on exports of U.S. technology to Iran and North Korea. Washington accused it in April of violating a settlement in that case and imposed a seven-year ban on purchases of U.S. technology — a penalty its chairman said might destroy ZTE. The company was paying American technology suppliers an estimated $1.9 billion annually. To regain access, ZTE agreed to pay a $1 billion fine, replace its executive team and embed a U.S.-chosen compliance team in the company.
FOXCONN TECHNOLOGY GROUP: The world's biggest contract electronics manufacturer is an example of U.S technology investment and job creation that President Donald Trump is keen to publicize. Founded in 1975 by Taiwanese entrepreneur Terry Gou, Foxconn employs more than 1 million people in factories in China assembling smartphones, computers and other products for Apple Inc., Dell Inc. and Sony Corp. Foxconn, also known as Hon Hai Precision Industry Co., is expanding abroad. Last week, it broke ground in Wisconsin for its first U.S. facility in a ceremony attended by Trump. Foxconn acquired Japan's Sharp Corp. in 2016 and announced plans this year to U.S. electronics brand Belkin International Inc.
—HUAWEI TECHNOLOGIES CO.: The biggest global supplier of network gear and the No.3 smartphone brand behind Samsung and Apple has faced complaints it improperly copied technology. Founded by a former Chinese military engineer in 1987, Huawei ranks No. 1 among Chinese companies in research and development spending and said its 2017 total rose 17 percent to 89.7 billion yuan ($13.8 billion). Authorities in the United States, Australia and other countries have expressed concern Huawei is a security risk, but the company denies helping Chinese military or spy agencies. In 2003, Cisco Systems accused Huawei of copying source code and infringing patents but dropped the case after the Chinese company removed the contested code and other features.
—BYD CO.: The world's biggest maker of electric cars by number of vehicles sold standards to benefit from Beijing's "Made in China 2025" plan to develop its own tech champions. Founded in 1995 to make rechargeable batteries for toys and mobile phones, BYD — short for "Build Your Dreams" — sells battery-powered taxis and buses in Europe and Latin America and has a factory in Lancaster, California, to produce electric buses. It also has expanded into solar power, light rail and other fields.
—SINOVEL WIND GROUP CO.: One of China's biggest makers of wind turbines, Sinovel was convicted in January by a U.S. federal court of stealing software from AMSC, a former supplier in Massachusetts. The company is part of a Chinese wind industry that has boomed due to Beijing's support for renewable energy to help curb demand for imported oil and gas. In 2013, the company was charged with stealing AMSC software. The same year, Sinovel closed its international units in the United States, Canada, Italy and Belgium, but said that was unrelated to the prosecution. The U.S. Justice Department says Sinovel faces the possibility of hundreds of millions of dollars in fines at its sentencing.
—HIKVISION DIGITAL TECHNOLOGY CO. LTD.: The company that says it is the world's biggest supplier of video surveillance equipment has run into U.S. accusations it is a security risk. State-owned Hikvision says its customers include the Universal Studios theme park in Florida, a London district government, the South Korean city of Daegu and Milan's Malpensa Airport. People working in the American video surveillance industry have accused Hikvision of including features in its products that transmitted images to its China headquarters without its customers' knowledge. A military spending bill approved by the U.S. House of Representatives last month includes a ban on government purchases from Hikvision.
—MINDRAY BIO-MEDICAL ELECTRONICS CO., LTD.: China's biggest manufacturer of ultrasound scanners and other medical equipment — a key category targeted by Washington's threats of tariff hikes. Founded in 1991, Mindray says its equipment is used by hospitals and other medical and veterinary institutions in 190 countries.