Some Local California Businesses Shut Down by Tsunami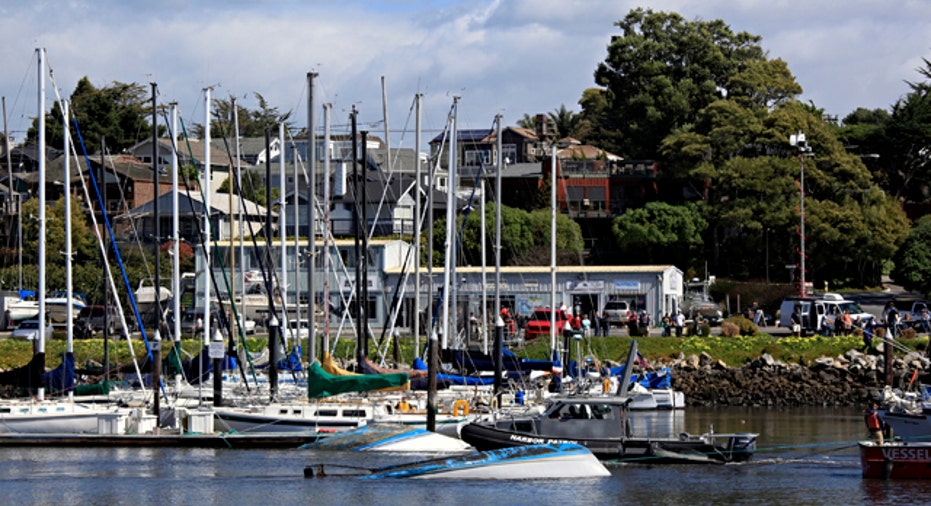 When Margaret Collins, owner of Kayak Connection in Santa Cruz, Calif., got a warning call from her business partner last Friday morning, she didn't think too much of it. Collins was told there was a tsunami coming as a result of Japan's massive earthquake, but because it was so early in the morning and staff was short, she said she decided to leave her kayaks on their rack at the Santa Cruz Harbor, to weather the storm.
"We decided to let them be," she said. "We didn't think it would be that bad. We had a bit of a tsunami with the Chile quake, and it was just a little bit of water back and forth."
Big mistake. The Santa Cruz Harbor was hit with waves as high as 15 feet all day Friday in the aftermath of Japan's tsunami, causing an estimated $25 million in damage. Collins' kayaks are still standing, but are wrecked.
"I watched -- from 7 a.m. to 6 p.m. -- our kayaks get completely destroyed," she said. "A lot of the boats in the dock sank, and the harbor is closed indefinitely."
So is her business, which cannot operate without access to the water. While Collins is unsure of how much money she will lose due to the damage, she knows that every day the harbor remains closed is another day she cannot operate.
"We are open for business, but can't get on the water," she said. "We don't know how long it will take (to repair), it's hard to say right now."
Mike McClellan, facilities manager at the Crow's Nest Restaurant, which is located beach-side in Santa Cruz, said the tsunami itself was a sight to see, but the damage it caused to the boats and docks is detrimental.
"It was rather breathtaking, in terms of what was happening," McClellan said. "It continued for the whole day, and raised huge havoc with boats and docks."
While the restaurant itself was not damaged, thanks to its location on higher ground, it was closed for business on Friday. But, McClellan said once the water calmed down over the weekend, the harbor became somewhat of a tourist attraction, with residents flocking to see the toll the killer waves had on the area.
"There were a million people down on the beach," he said. "We were never really affected from an operational standpoint. We continue to go on here while the cleanup is fully underway in the harbor."
Co-owner Joel Mootz of nearby Aldo's Harbor Restaurant said that the harbor's closing has created confusion for customers, and the business has lost money due to the damage.
"People are constantly calling to see if we are open, and if there is access to the harbor," Mootz said.
More tragic, between 20 and 45 boats sunk to the bottom of the harbor. The affected boat owners and fishermen were loyal Aldo's devotees, Mootz said.
"That community of boat owners, who are not able to enjoy their boats—that was a big part of our customer base," he said.
Cleanup and repairs continue at the harbor, but it is unclear how long the process will take, and when the harbor itself will be reopened to the public.