Social Media Clout Means Big Business for Some Users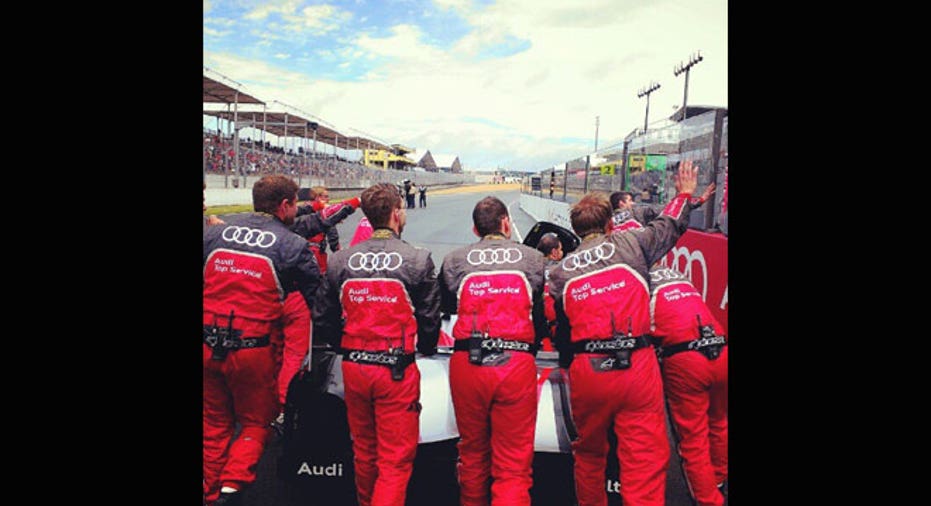 As the advertising world increasingly teams up with social media, what was once just a fun way of keeping in touch with friends for many is becoming a full-time job -- and paving the way for a new emerging line of businesses looking to connect those influencers with big money brands.
Few people are more familiar with both sides of that business model than Jonathan Nafarrete, recently named one of Business Insider's "Top Instagram Users that Advertisers are Dying to Work With" and "Most Creative People in Social Media Marketing." For Nafarrete, social media has led not only to major perks but a whole new career, all since discovering Twitter when he was working as a freelance photographer in 2008.
"At the time I viewed Twitter as a conversational tool and had no idea my following would have grown so quickly. I was soon followed by almost 40,000 people," he told the FOX Business Network.
Thanks to that continuously growing social profile (last we checked he had nearly 89 thousand followers on Twitter alone), Nafarrete has since been able to enjoy perks like free cars, world travel, starring commercial roles and paid photography jobs from brands like Ford, Audi, Nike, and RadioShack -- all in exchange for sharing those experiences on his now various social media accounts. "Instagram users are getting paid in ranges from $50 to $1,000 a photo oftentimes from brands," he says.
But Nafarrete has also seized on another social media-inspired opportunity: the market demand for someone to connect the right influencers with the right brands, which he now does at the award-winning agency BLITZ.
Nafarrete says his favorite part about creating influencer programs for brands like Sony Playstation, Naked Juice, Honda, and Dole, is getting to share the amazing experience he's had as a social influencer with the influencers and brands he now works with.   He adds the move has also "stabilized me financially."
And Nafarrete's hardly alone. This type of social media advertising has become so popular anyone can now test and take advantage of their social media influence through sites like Klout which syncs to all of your social accounts, then gives you a score based on how many people are following and engaging with your content.  A high enough score gets you into the Klout Perks program, where brands essentially give you free stuff because you're "influential."
Some social media marketing firms even focus on just one specific type of influencer. Mom Central Consulting for example connects brands with influential Mothers, while HelloSociety focuses exclusively on the social media site Pinterest.
"We represent hundreds of the top Pinterest users -- our network of influential pinners averages about 1.8M followers each -- and match them up with our portfolio of more than 500 brands like Madewell, Saks Fifth Avenue, Buick, Progressive, and Net-A-Porter to name a few," HelloSociety founder and CEO Kyla Brennan said.
Of course the risk for brands in all of this is that recruiting an influencer to write about your product doesn't guarantee they'll have positive things to say, and a large following doesn't guarantee a large influence.
But so far the business model seems to be working. According to Moxie Communications Group, which represents HelloSociety, less than a year after its launch the agency now has 16 employees and has doubled the number of brands it works with to more than 500.
Though the simple fact that the companies representing the influencers are now doing well enough to also have companies representing them might be an even better indicator of how rapidly this industry is growing.