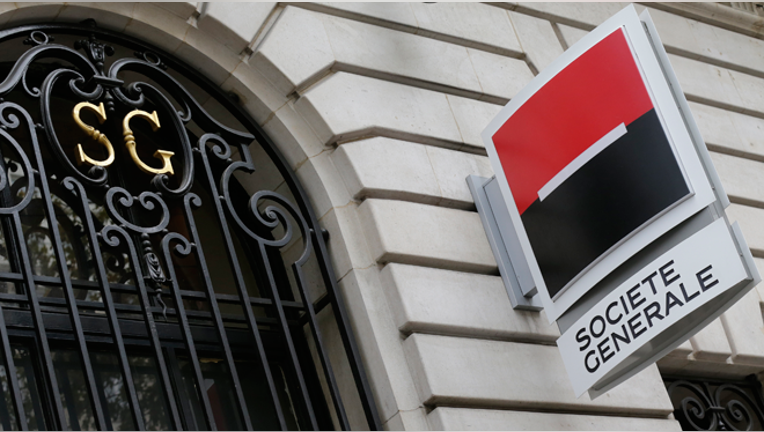 Societe Generale on Friday reported second-quarter net profit of 1.03 billion euros ($1.38 billion), up 7.8 percent from a year ago helped by lower expenses and a reduced cost of risk.
France's No. 2 listed bank, whose future in its core growth market of Russia is overshadowed by the prospect of deeper western sanctions against the country in response to the Ukraine crisis, said revenue fell to 5.893 billion euros from 6.120 billion a year earlier.
But its operating expenses were down 1.3 percent and its loan loss provisions also fell. The result also included a 210 million euro gain related to the acquisition of the 50 percent of brokerage Newedge it did not already own.
SocGen also said it was increasing its litigation provision by 200 million euros to 900 million as of the end of June 2014.
It gave no further details on the provision, but in its annual report this year, it said it was in talks with the U.S. Office of Foreign Assets Control in relation to U.S. dollar transfers it made on behalf of entities based in countries subject to U.S. sanctions.
The annual report also said it has been named in U.S. rate fixing class action suits.
SocGen, like rivals across Europe, has been selling assets to bolster its balance sheet and improve profitability in an environment of slow growth in Western Europe.
It is targeting a return on equity of more than 10 percent by end-2016.
In the quarterly results, it said its core Tier 1 capital ratio under Basel III rules, a key measure of bank strength used by regulators since the 2008 financial crisis, was 10.2 percent at end-June versus 10.1 percent at end-March.
Russia accounted for 7 percent of SocGen 2013 revenue. SocGen said "commercial momentum remained healthy" there with outstanding loans up 5.3 percent.
SocGen has so far kept faith with its Russian investments despite the political tensions, aiming to maintain its exposure at a moderate level of 3 percent of outstanding loans.
The lender already took a 525 million euro writedown on its main investment, Rosbank, in the first quarter.
It blamed heightened uncertainty as well as the decline in the Russian rouble.