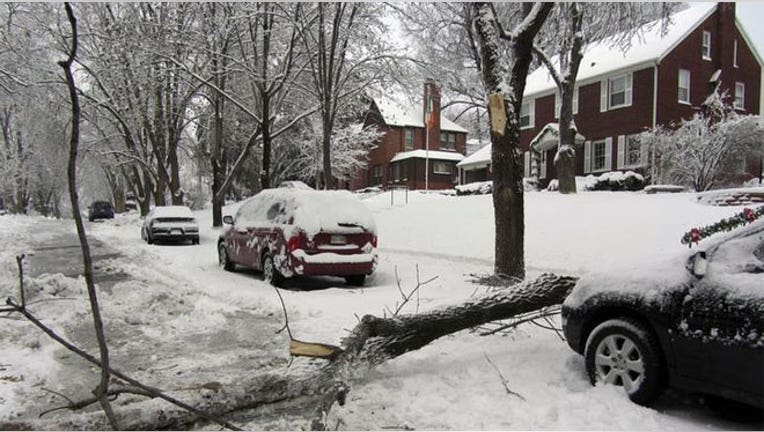 Thousands of flights are being cancelled and certain public transportation systems are cross-honoring tickets Tuesday as the second major snowstorm of 2014 pounds the Northeast.
More than 2,800 flights were cancelled before noon and another 4,200 delayed mostly in Philadelphia, New York, Washington D.C., Boston and Chicago, according to data from FlightAware. Cancellations are expected to mount as the storm sweeps through the region.
"Airlines are canceling flights in advance of the storm and delays are likely," Boston Logan said in an advisory.
All of the airports, from Washington D.C. and Atlantic City to New York and Boston, are encouraging passengers to contact their airline on flight status before heading to the airport and to allow for extra travel time.
Boston Logan said its crews will be working throughout the storm to keep the airfield open unless conditions make snow removal operations unsafe. The Port Authority of New York and New Jersey has hundreds of snow plows ready for deployment.
The top five cancellations so far have been on the regional carriers Express Jet, Air Wisconsin and American Eagle, as well as on national carriers JetBlue (NASDAQ:JBLU), American Airlines and United, according to FlightAware. All AirTrain service at New York's JFK has been suspended and the airport is providing free shuttle buses.
Many airlines, including American and Delta (NYSE:DAL), are waiving fees for reservation changes for flights in the Northeast. United (NYSE:UAL), also waiving fees, cited snow and icy conditions for an average delay of 225 minutes at New York's La Guardia and 250 minutes at New Jersey's Newark Liberty.
For commuters, New Jersey Transit has announced that it will cross honor bus and rail tickets through the end of the service day on Wednesday. Certain parts of New Jersey are expected to get up to 12 inches of snow.
The MTA, which operates trains in New York and Connecticut, warns service could be disrupted and will cross honor tickets on the Pascack Valley and Port Jervis lines.
The high-speed Amtrak rail said service between Boston and Washington D.C. as well as all corridor services including New York to Harrisburg, Pa., and New York to Albany, are running on a regular Tuesday schedule despite the winter storm.
However, it warned passengers should anticipate "some weather related delays" and is offering a refund or a travel voucher to passengers that wish to postpone or cancel their trips due to the weather.