Snap: First Millennials, Then the World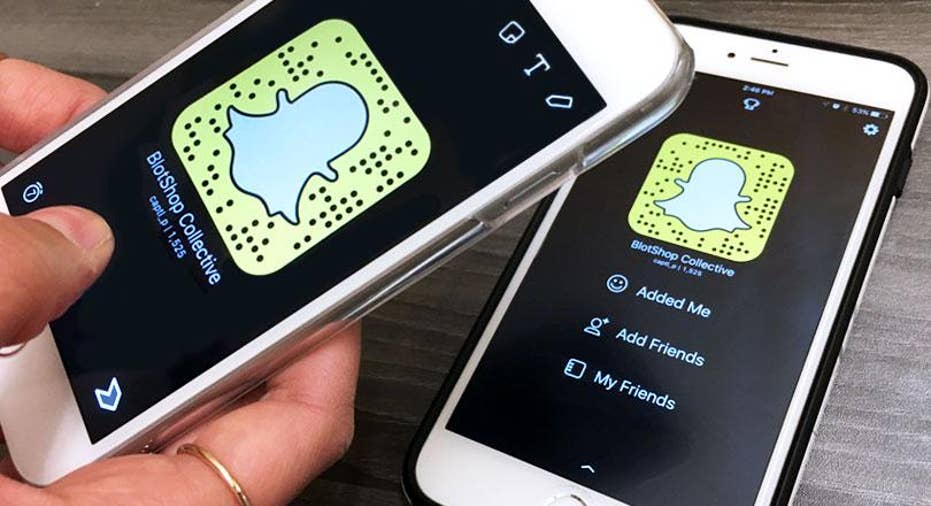 Don't let the modest $25 billion valuation fool you; Snapchat parent Snap's upcoming IPO will be the most important tech event since Facebook's $104 billion offering. It's not the size that matters, but the company's enormous growth potential. Also the possibility that it could unleash a stampede of unicorns on Wall Street.
Unlike Twitter, which was already showing sides of fading when it went public in 2013, Snapchat's user growth and engagement are exploding. The messaging service has already surpassed Twitter with 150 million daily active users who watch more than 10 billion videos a day, a 350% increase over the previous year and twice that of YouTube.
And at five years old, the Venice, California-based startup is just getting started. Cofounded by Stanford buddies Evan Spiegel and Bobby Murphy, Snapchat may be the first social media platform with the potential to challenge Facebook's dominance, both online and with brand marketers.
Snap is very much Facebook-like in the way it continuously adds and tweaks products, even as it scales. But the platform itself couldn't be more different, providing a new way of online communication for a generation of users that eschew the old way, where everything is indexed, discoverable and potentially shareable.
The beauty of Snapchat is its visual and ephemeral nature. Whether you're sending Snaps (messages) or Stories (daily journals), it's entirely video-centric and everything self-destructs in short order. There simply is no in-app way of copying or capturing an image or video sent over the service.
Snapchat is the closest thing online to the way we communicate face-to-face. That's Spiegel's vision: to make communicating online fun, easy and stress-free. And while the app is dominant with young people, reaching 41% of 18 to 34 year-olds in the U.S., there's good reason to believe it will catch on with a broader demographic.
If you stop and think about it, hacked communications have been the bane of the last decade. Who among us hasn't had an email, post or text come back to haunt us?
Leaked emails associated with Hillary Clinton and her staff may very well have cost her the election.
Matt Harrigan was forced to resign as CEO of PacketSled when his alcohol-infused Facebook post, threatening to assassinate Donald Trump, went viral on election day.
The infamous Sony email hack embarrassed dozens of celebrities and entertainment executives, forcing the resignation of Sony Pictures co-chair Amy Pascal. More important, the virus and data breach brought the company to its knees and exposed internal rifts. To this day, I'm not sure the studio has fully recovered.
Goldman Sachs' notorious hedge against the coming mortgage collapse, aka the big short, was discovered as federal regulators sifted through millions of pages of emails, most notably from CEO Lloyd Blankfein, who wrote, "Of course we didn't dodge the mortgage mess. We lost money, then made more than we lost because of shorts."
Ironically, Spiegel had his own brush with an embarrassing leak of explicit emails. But he handled it like a pro, telling Business Insider, "I'm obviously mortified and embarrassed that my idiotic emails during my fraternity days were made public. I have no excuse," he said. "They in no way reflect who I am today or my views towards women."
None of those, or countless more examples, would have happened if people had been using more secure messaging apps or, better still, one that keeps no records on local servers, in the cloud or anywhere else, for that matter. That would be Snapchat.
From a product standpoint, the company has executed flawlessly: curated Discover channels, Live Stories, Geofilters and Memories have all been hits. Meanwhile, it continuously tweaks Snaps and Stories with new features to keep users engaged. And its first hardware product, Spectacles, suggest an intent to compete in the exciting new category of smart glasses.
While Snap just started monetizing in 2015, it's already forecasting advertising revenues as high as $1 billion this year – tripled that of 2016, according to TechCrunch. And since the vast majority of its users are young Americans and Europeans, it has barely scratched the surface of the world's internet users.
If there is a potential weakness, it's Spiegel himself. As is often the case with tech wunderkinds, the 26-year-old is not just a brilliant and tenacious visionary, but also reportedly controlling, combative and difficult to deal with. As a result, executive turnover has been high.
Perhaps that's why Sony Entertainment CEO Michael Lynton has agreed to step down and become chairman of Snap, where he's been a director for four years and an early investor. Maybe that's just the sort of adult supervision or mentorship that Spiegel – a self-professed work in progress – could use.
While I don't typically get worked up over IPOs, this is one to watch. Later this quarter, we may very well witness the birth of a tech giant. Facebook beware.