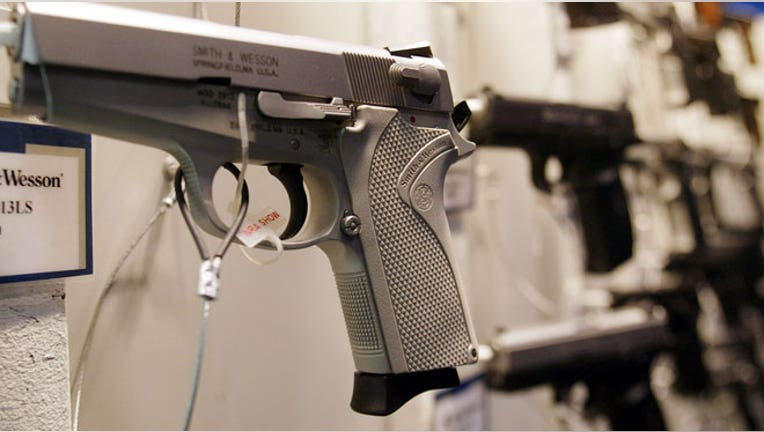 Smith & Wesson (NASDAQ:SWHC) said it expects fourth-quarter results to surpass previous expectations, sending shares of the gun maker up 6.1% in early morning trading Friday.
Firearms sales have soared amid concerns over increased regulations. Some states, including New York and Connecticut, have passed stricter laws that ban certain firearms and cap magazine capacities in the wake of last year's school shooting in Newtown, Conn. The U.S. Senate struck down an effort to pass gun-control legislation related to background checks and a ban on some semi-automatic rifles.
Springfield, Mass.-based Smith & Wesson has benefited from the surge in demand, saying it anticipates a 38% rise in sales to $179 million for the latest period. Per-share earnings are expected to check in at 44 cents, up from 27 cents in the year-ago quarter.
In March, the company provided guidance for per-share earnings of 38 to 40 cents on sales of $165 million to $170 million.
Smith & Wesson also said its board approved a debt exchange and the repurchase of up to $100 million in stock, replacing a previous buyback program.
"We believe that investing in our own company is presently one of our greatest opportunities," Chief Executive James Debney said. "The debt exchange and the stock buyback program together are expected to be accretive, thereby increasing stockholder value while giving us financial flexibility to be strategically opportunistic."
The company plans to report fourth-quarter earnings on June 25.
Its stock, which was trading at $9.87 Friday, is up about 43% over the last 12 months.