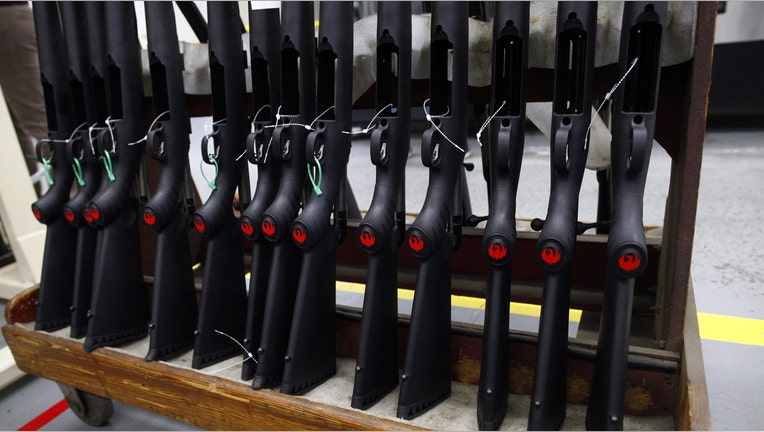 Smith & Wesson (NASDAQ:SWHC) shares hit a record on Tuesday after the company lifted its financial projections for the third quarter and full fiscal year on Monday evening. The revised outlook was announced one day ahead of President Obama's plan to invoke executive action on gun control.
The company said it is selling more guns than it previously expected which is reducing inventories among its distributors, according to a company press release. Smith & Wesson now expects sales to reach as much as $180 million, above prior estimate of $155 million. Earnings per share may reach as much as 41 cents. That's better than the 29 cents analysts had been expecting.
Following the announcement, the team at BB&T Capital raised the stock to a buy from hold. At least two other firms, Cowen & Company and Wunderlich, raised their price targets for the stock as well.
Shares of Smith & Wesson rival Sturm, Ruger & Company (NYSE:RGR) also hit a record in trading on Tuesday. BB&T raised its price target for Sturm on the view the stock can rally 11 percent to $70 a share.
The stock moves and analyst upgrades come ahead of an expected announcement from President Barack Obama, who will detail extensive curbs on gun control and background checks. The president has said he believes initiatives like these will be supported by an overwhelming majority of the American people, including gun owners. The new curbs will require anyone selling a gun to get a license, and improve the background check process.