SMB Digital Marketing 101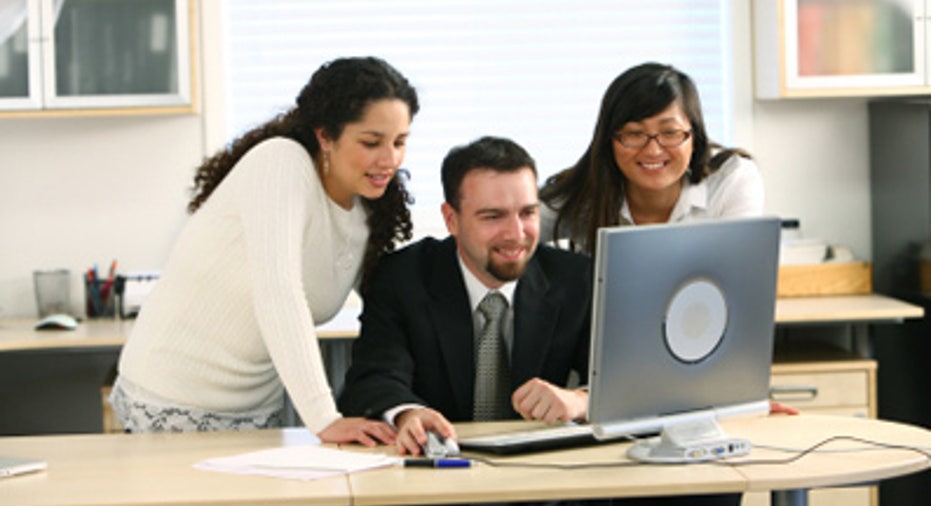 According to a recent survey conducted by SearchEngineLand.com*, 85% of consumers used the Internet to find local businesses in the past 12 months and one in six consumers use the Internet every week to find local businesses. Yet many small and medium-sized businesses have been late to the game when it comes to building out their presence and marketing online.
We believe there are two reasons SMBs haven't yet embraced the full power of digital marketing: 1) Confusion over which online marketing efforts will provide the greatest value and 2) Limited resources to devote to marketing, exacerbated by the challenging economic climate.
Digital marketing requires more than just creating a website. SMBs need to leverage the power of online and mobile channels, a growing list of social channels, locally focused online directories and review sites. It can seem too daunting to even begin. More importantly, SMBs have limited budgets to allocate to digital advertising and there is still confusion on how marketing and advertising investments can be measured because some of the benefits are immediate and tangible, and others are just basic necessity.
The good news is that there are a number of relatively-simple, cost-effective ways for SMBs to market online and increase their ability to be found and stay top-of-mind by more of the right local consumers in their area.
Directories
It's critical for SMB owners to ensure their company is listed in all relevant online directories, maps, apps and popular internet websites. According to research, most SMBs only update their directory listings once.  In order to stand above the competition, SMBs need to think of their listing as an advertisement. Consumers looking for products and services want to see reviews, photos, coupons and have direct access to a current website. If an SMB has listed their company in the past, it's a good idea to go back and make sure that all of the listings are accurate and current with any changes in location or contact information.
Website
Creating a website is the core to an SMBs online presence.  All other online activities should point to the businesses website and help efficiently generate business. Just like baking a cake, a website requires key content such as a prominently placed local phone number, email address and form for customers to reach their business. For SMBs, having their hours, driving directions, address and a map are critical.  As the online "front door" to their business, they need to ensure their website is professionally-designed, filled with visual elements like videos and photos, and provides links to their Facebook and Twitter pages.
Searchability
Being found online is very important for SMBs because so many people rely on the other major search engines as their go-to source for finding information about local products and services. SMBs should make sure that all of their online marketing and advertising activities are improving SEO and helping their business be found online. This includes making sure they have secured an intelligent URL that is both keyword and geo-targeted to the terms your customers use when they think about your business. The copy on their website should also be search engine optimized with relevant keywords and location based language.
Social Media
The best part of social media is that it's free… and it works. In a study conducted last year by comScore for 15 Miles and Localeze, findings revealed that 63% of those surveyed are more likely to use a local business if it's visible on a social networking site. SMB owners without a social presence are missing out on opportunities to easily market their companies and connect directly with their consumers. Twitter and Facebook are great tools for SMBs as it allows them to communicate with potential and current customers in real-time. SMBs should consider putting out Twitter-only coupon offers or posting photos of their work environment on Facebook. There are companies that can manage this entire process for SMBs at low cost and effort. Consumers are already used to interacting with larger brands and small businesses across social channels, so SMBs need to take advantage of this to pull in new customers and maintain relationships with existing customers.
Mobile
Consumers are relying more and more on their mobile devices and tablets to find the things they need online and keep up with their social networks. Yet, less than 10 percent of SMBs have websites that are mobile-compatible (source: vSplash BIA/Kelsey). It's important for SMBs to consider that their local customers are always on-the-go, and will look on their phones to call them or find their business location. One recent trend is one-touch contact information including phone numbers.   SMBs cannot afford to miss out on these customers because their site is not updated, read-able or even worse, not available via mobile at all.
More than ever, SMBs can reach new customers online. They need to get smart about using the Internet as a tool to engage with new and existing local customers. These simple tips are just the start, but they are the building blocks to help SMBs win more customers and keep them coming back for more. 
Heath Clarke is chairman and CEO of Local Corporation, a national media company that connects merchants and consumers via digital marketing products and tools.