Startups around the world are front and center this week, from the Czech Republic to Australia, in addition to companies that promise that more knowledge equals more power. Here's a snapshot of some of the startups that scored funding this week.
1. DesignCrowd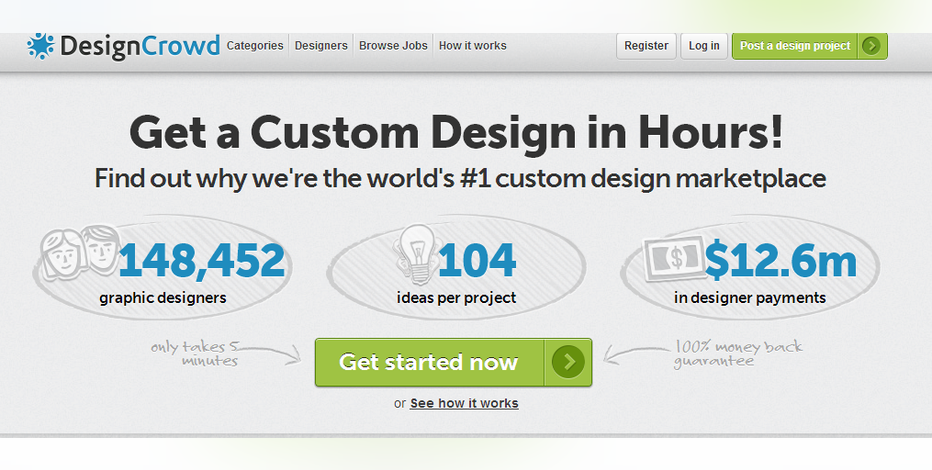 ---
Sydney, Australia-based DesignCrowd secured another $3 million this week from Australian VC firm Starfish Ventures, which also led the first $3 million round of funding for the crowdsourced design platform. The company has now raised a total of $6.3 million; $300,000 was invested in 2009 by angel investors.
Using DesignCrowd, businesses offer an amount of money for a design project and invite the site's 150,000 designers to submit proposals. Founder and CEO Alec Lynch, who started working on DesignCrowd full-time in 2007, says the platform asks designers to compete on creativity rather than cost, differentiating it from freelance marketplaces like ODesk.
Since launch, the platform has hosted $12.5 million-worth of projects; last month, Lynch says the company did $1 million in transactions. DesignCrowd charges businesses a flat, $40 posting fee, and designers pay DesignCrowd 15% of what they charge their customers.
With the new funding, Lynch says the company plans to continue its expansion internationally. Forty percent of revenue now comes from the U.S., where Lynch intends to open an office, likely to be located on the west coast.
2. Futurelytics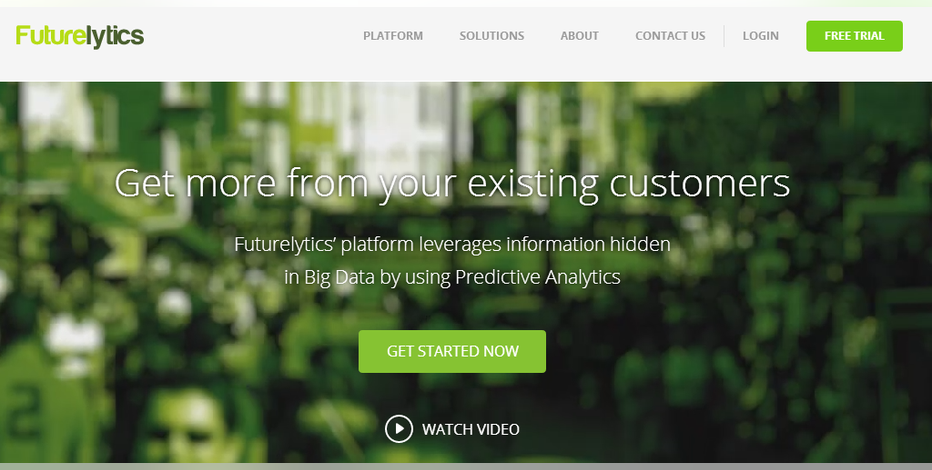 ---
Big data startup Futurelytics, based in the Czech Republic, announced it has closed an $800,000 seed round led by Index Ventures and Credo Ventures. The cloud-based platform specializes in "predictive analytics," through which it helps businesses make decisions based on data from various inputs, including Google Analytics, MailChimp, Constant Contact and Salesforce, among others.
CEO and founder Daniel Hastik says the company, which received some funding after participating in the Seedcamp accelerator, had been bootstrapping earlier this year. Hastik says the company actually turned away investors interested in its seed round, as he didn't want to give away too much of the company's ownership.
Hastik says the majority of the funding will be used to support Futurelytics' technical development and to finalize the platform. Futurelytics currently has nine employees on staff.
3. PasswordBox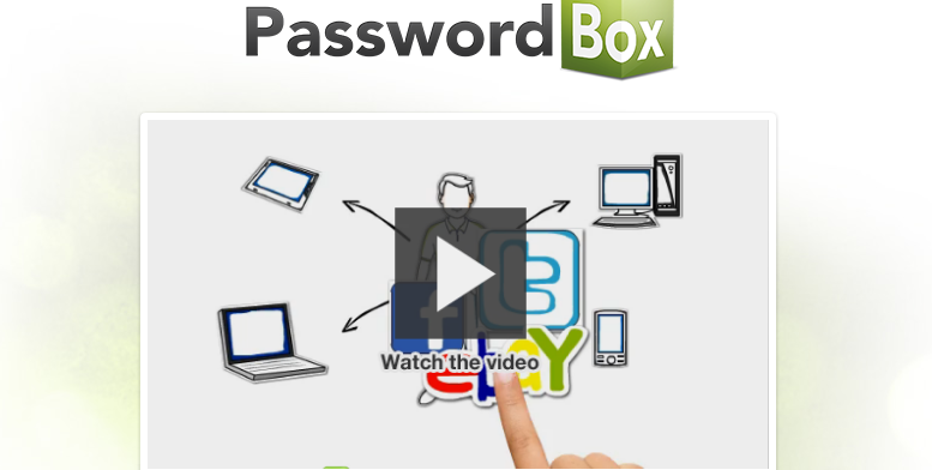 ---
Montreal password-manager startup PasswordBox closed a $6 million Series A round this week led by Omers Ventures, with participation from a number of Facebook executives, says PasswordBox COO Magaly Charbonneau.
The company was first launched in 2011 under the name Forever Alive; it was intended as a legacy service, for passing on digital assets to loved ones. Charbonneau says the founders quickly realized that customers were looking for a one-click solution for password storage to use in the here and now, sparking the startup's transformation.
PasswordBox has a freemium business model, in which users can save up to 25 passwords for free. Unlimited storage costs $12 per month. Charbonneau says there are currently 1 million users.
The funding will be used to continue growing PasswordBox's team. "I think in the next 12 to 18 months, we'll add between 10 and 20 employees depending on large distributorship agreements," says Charbonneau. The company is also planning to open an office in San Francisco while maintaining its headquarters in Canada.
4. Kidaptive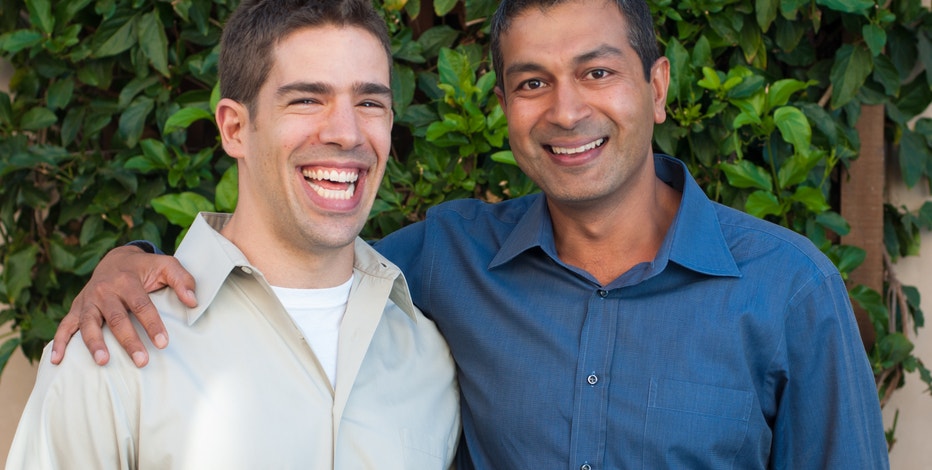 ---
Kidaptive, which produces educational iPad apps for children, announced a $10.1 million Series B round of funding this week led by Formation 8. Melon Ventures, which led Kidaptive's first round of funding, also participated.
CEO and founder P.J. Gunsagar's background in producing animated movies helped inspire Kidaptive's mission to support early learners through fun games and videos designed for the iPad. The company launched in 2011 with the help of "Chief Learning Scientist" Dylan Arena, Ph.D., who had been studying games and learning at Stanford on his path to becoming a professor.
Gunsagar says the capital will enable Kidaptive to build the team and produce more content for the platform. There are currently four "app-isodes" available, but the vision is for a year-long course with app-isodes that will download each month. Gunsagar says the company is also focused on developing assessments and data that can be shared with parents and teachers, who can better support their young learners as a result.
"Every interaction should be focused on three main areas: Having fun, learning and building a bond between parent and child," says Gunsagar.
5. Redfin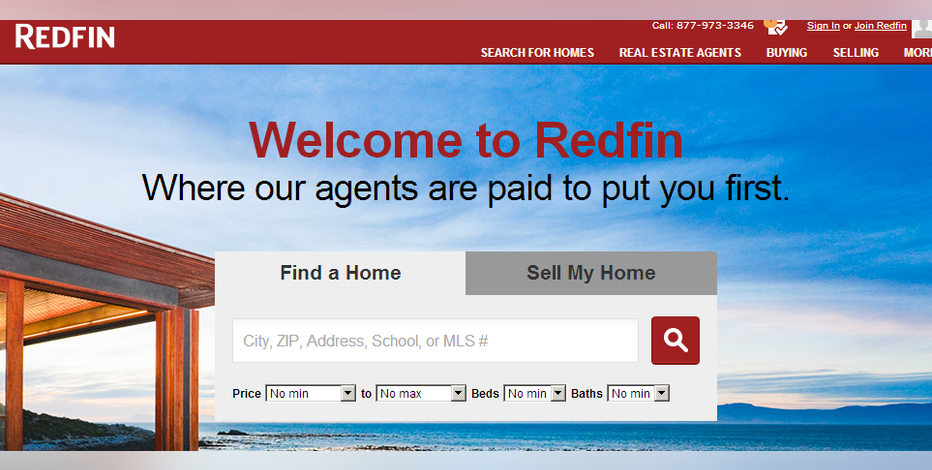 ---
Technology-centered real estate brokerage Redfin announced a $50 million round led by Tiger Global Management and portfolios managed by T.Rowe Price. Previous investors, including Greylock Partners and Globespan Capital Partners, also invested in the round, bringing Redfin's total funding to $95.7 million.
CFO Chris Nielsen, who previously served as the CFO for Zappos, says the company's new public-stage investors really understand the company's technology-based model. Redfin operates in the 22 largest markets in the U.S., excluding Manhattan, and employs agents as full-time staffers, rather than as contractors.
"It's different from traditional real estate. We offer health benefits and salary incentives based on customer satisfaction," says Nielsen.
The additional funding will help Redfin continue to build on its technology platform. Nielsen says the company will likely go public in the future, though no commitment has been made to a specific timeframe.
6. SmartThings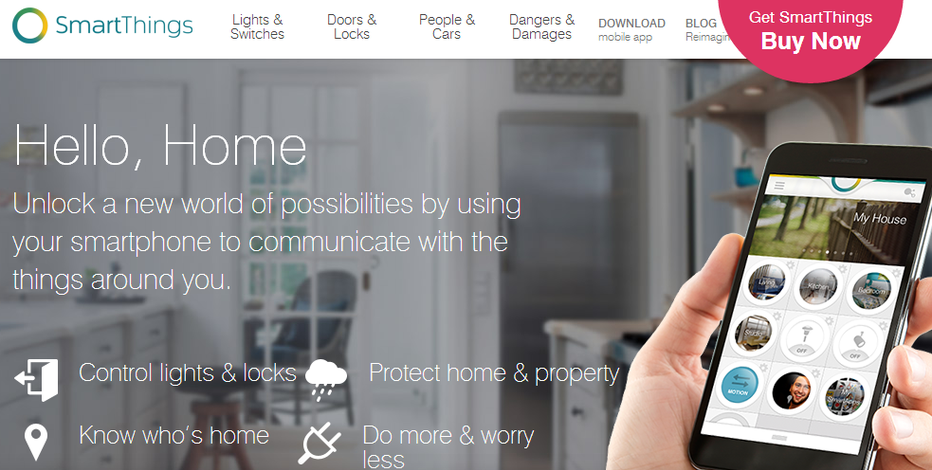 ---
Internet-of-Things startup SmartThings, which helps consumers create a smart, connected home using a number of devices and sensors, closed a $12.5 million series A round led by Greylock Partners and Highland Capital Partners. Previously, the company raised a $3 million seed round, as well as $1.2 million on crowdfunding site Kickstarter.
CEO and founder Alex Hawkinson says the company started with a simple sensor before realizing that they could create a more fully connected home.
"We looked and we saw thousands of companies building new connected items – Nest is a good popular example, with its connected thermostat, but there was nothing bringing them all together," says Hawkinson.
"What really got me excited was that we don't depend on making one product that we need to get people to buy over any other product. All the products are smarter by working together," says investor Josh Elman, of Greylock Partners. The kit sold by SmartThings allows users to connect smart devices made by any company – not just those sold by particular brands.
SmartThings currently employs 40 people between its offices in Washington, D.C. and Minneapolis, and Hawkinson says there are plans to open up another office in the Bay Area. Elman says he sees a big opportunity over the next few years, likening the "connected home" concept to early smartphone technology.
"Smartphones have evolved over five to seven years. Not everyone bought an iPhone at first, but a bunch of people did and it transformed communication. I see the exact same thing happening … with smart homes," says Elman.
7. Scanadu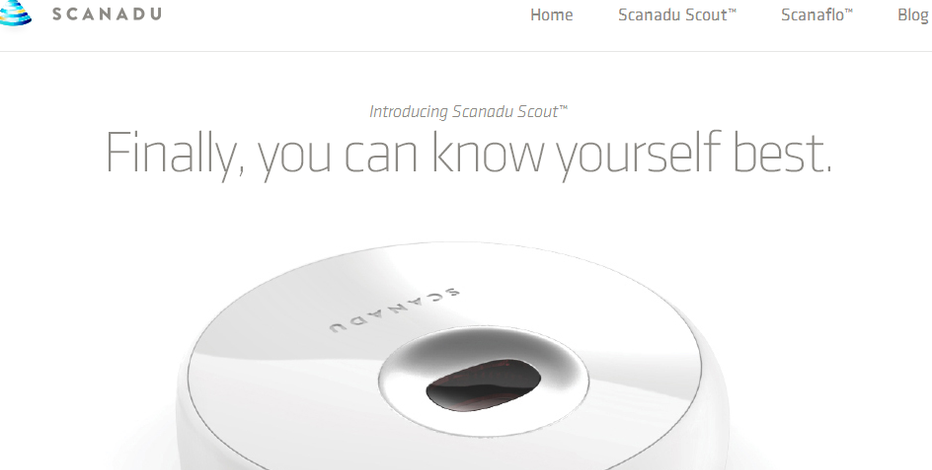 ---
Personal health monitor Scanadu announced a $10.5 Series A round of funding this week, led by Relay Ventures with investments from Zappos CEO Tony Hsieh's VegasTechFund and Yahoo! co-founder Jerry Yang's Ame Cloud Ventures, among others. The company had previously raised a $4 million seed round from private investors.
Co-founder Walter de Brouwer says the idea for Scanadu came from his experience with his son, who spent a year in the hospital at age 5 following a traumatic accident.
"I saw all the machines … and felt so powerless. In this day and age, how do we have so much knowledge that we can make nuclear bombs but we can't make [personal] medical devices?" recounts de Brouwer. Scanadu's Scout technology enables people to measure their five vital signs – the ones that would be measured upon admittance to the emergency room.
"There should be a medical tool for consumers that goes through the FDA that gives you medical information … that opens up a new conversation with your doctor," says de Brouwer.
With the new round of financing, de Brouwer says the company will move into personal monitors for other aspects of health monitoring, including urine analysis and saliva analysis. Scanadu's urine analysis device will begin FDA testing early next year.
Additionally, de Brouwer says the company will likely add 11 more employees to its current staff of 19.
"Scanadu is right at the heart of the next generation of computing which combines mobility, sensors, cloud and big data," said Yang in a statement released earlier this week.  "I am bullish on Scanadu and its potential to revolutionize the way we think about our health."