Smartphone Shipments to Surpass One Billion for First Time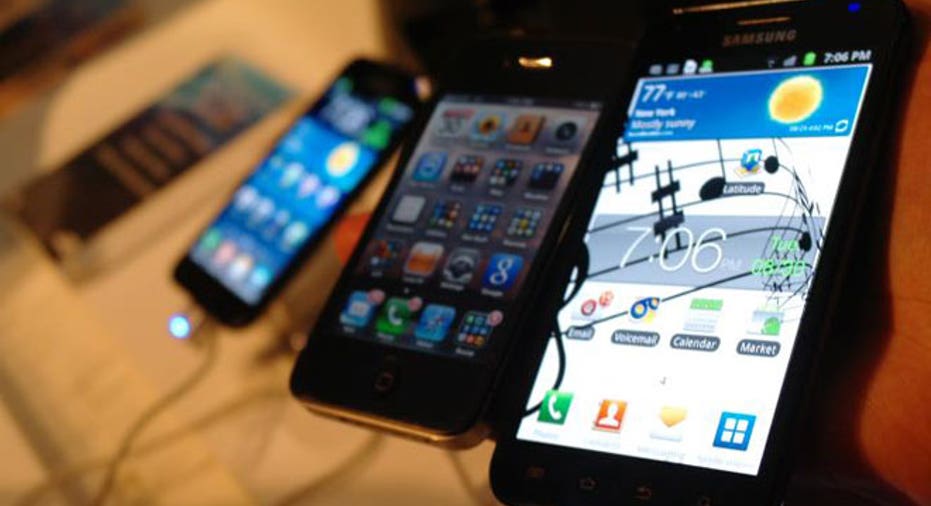 Smartphone shipments are expected to surpass one billion for the first time ever this year, fueling a broader rally in the mobile phone market.
After being stuck at 1.2% last year, mobile phone growth is expected to reach 7.3% in 2013 as demand for smartphones grows stronger in both developed and emerging markets, according to a new report by International Data Corp.
The analytics giant had previously forecast mobile phone growth of 5.8%.
Smartphones are expected to grow a faster-than-expected 40% year-over-year, lifting shipments above the one-billion mark by units for the first time in history.
A flurry of innovation in the sub-$200 smartphone segment will be behind a broader smartphone rally as device makers like Apple (NASDAQ:AAPL) and Samsung reach new consumers, including those in high-growth emerging markets. Steep subsidies in developed market should also help fuel sales of higher-priced items.
"Two years ago, the worldwide smartphone market flirted with shipping half a billion units for the first time – to double that in just two years highlights the ubiquity that smartphones have achieved," Ramon Llamas, research manager with IDC's mobile phone team, said in a statement.
By 2017, shipments for smartphones are expected to reach 1.7 billion, giving them virtually total share of the mobile phone market in many of the world's most developed economies, IDC said.
Meanwhile, the leading operating systems, Apple's iOS and Google's (NASDAQ:GOOG) Android, are on track to remain the top two operating systems in the foreseeable future.
Android's market share is expected to slump to 68.3% by 2017 from 75.3% currently, while Apple's share grows marginally to 17.9% from 16.9%.
IDC says it remains to be seen how Microsoft's (NASDAQ:MSFT) Windows Phone and BlackBerry's (NASDAQ:BBRY) future systems will play out, but it sees Microsoft inching ahead following a trend recorded in the first six months of this year.
Windows' market share is on track to nearly triple to 10.2% by 2017, according to IDC, making it the third-biggest device maker not far behind iOS.