Smartphone Maker HTC Warns of Weak 4Q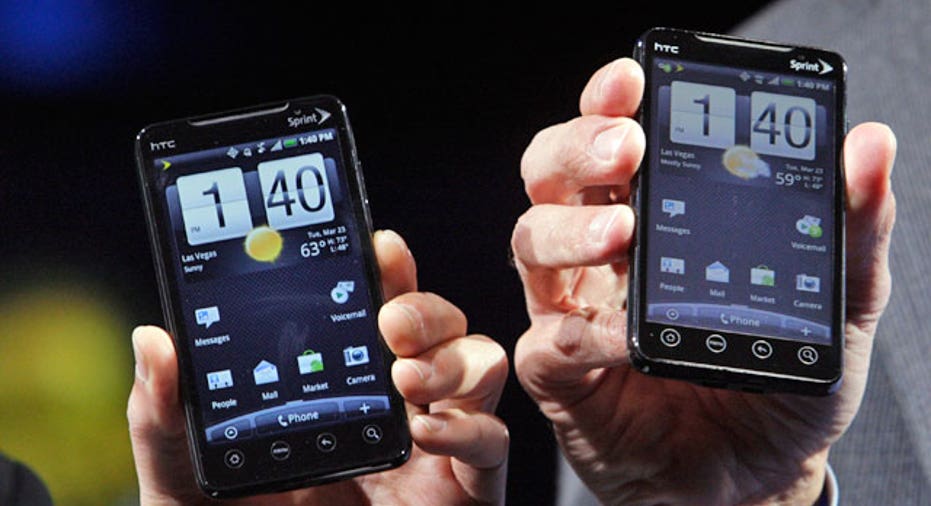 HTC Corp warned its sales in the fourth quarter, traditionally a bumper sales season for smartphones, would drop below the previous quarter and analysts' forecasts as the Taiwanese firm struggles to compete against bigger rivals.
HTC, which in a few years has risen from obscure origins as a manufacturer for other others to become No. 5 smartphone maker, will lose market share to Apple (NASDAQ:AAPL) and Samsung in the race for holiday season sales, analysts said.
HTC had a fairytale ride in 2010 and early 2011, with its shares more than tripling in the 14 months to April 2011 and sales growing four-fold in one and a half years as consumers snapped up its innovative phones with their distinctive large clock numerals.
But HTC on Monday shocked the market with a forecast for fourth-quarter revenue to fall to T$125-135 billion from T$135.8 billion in the third quarter, and shipments falling to 12-13 million units from 13.2 million in the third quarter.
On average analysts expected the fourth-quarter smartphone market to grow 21 percent from the previous quarter, with HTC selling 14.5 million to 17.2 million phones, according to a Reuters poll published earlier this month.
Neil Mawston from Strategy Analytics said tougher competition from the new Apple iPhone 4S and Samsung Galaxy S2 would hurt HTC in the United States and Western Europe.
"The U.S. and Western Europe are HTC's two most important markets and both Apple and Samsung have been turning up the heat recently," Mawston said.
Carolina Milanesi from Gartner said HTC's cheaper smartphones have failed to gain as much traction as the company might have expected and said at the top end of market it had too many too similar products.
"They have many products really targeting a similar audience and this is never a good thing... I think they need to look at their portfolio very carefully and rationalise it," she said.
HTC also said it expects gross margin and operating margin at around 28 percent and 14.5 percent, respectively, the same level as in the third quarter.
HTC said it was more optimistic about LTE 4G phones to be launched in the first quarter when meaningful shipment would be seen, and stressed that it had no plans to launch phones under$100 as the media reported.
"We hope to capture the opportunities from customers migrating from feature phones to smartphones with our quality; that's something we won't compromise, we cannot launch low-end products," HTC CFO Winston Yung told a telephone conference.
Yung said HTC's smartphones for the mass market are currently priced between $200-$250.HTC sales and net profit hit new records in the July-September quarter, with China sales jumping nine-fold from a year ago thanks to growth in the number of outlets selling HTC models.
Shares in HTC closed 0.9 percent lower at T$686 before the statement was issued.