Smartphone Demand Lifts Qualcomm in 1Q, Shares Soar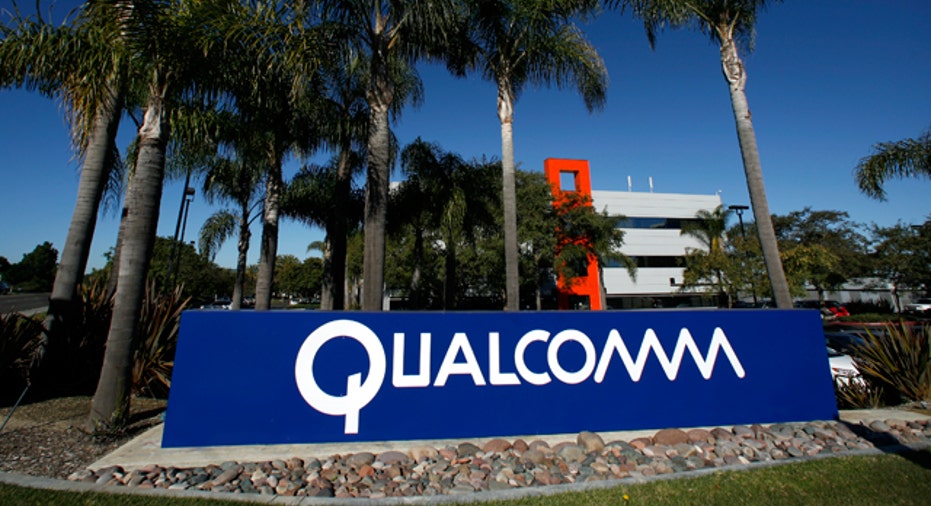 Qualcomm (NASDAQ:QCOM) revealed stronger-than-expected first-quarter sales and earnings late Wednesday, lifted by growing demand for smartphones and licensing fees.
The San Diego-based chipmaker, which provides equipment to smartphones like Apple's (NASDAQ:AAPL) iPhone and Google's (NASDAQ:GOOG) Android, reported a 36% year-over-year increase in net income to $1.91 billion, or $1.09 a share.
Excluding one-time items, Qualcomm said it earned $1.26 a share, widely ahead of average analyst estimates of $1.13 in a Thomson Reuters poll.
Revenue for the three-month period grew 29% from the year-earlier period to $6.0 billion, edging just ahead of the Street's view of $5.9 billion, led by record device sales and MSM ship shipments.
Qualcomm CEO Paul Jacobs attributed the solid quarterly results to "global demand for smartphones" and its portfolio of 3G/LTE chipsets.
"Our broad licensing partnerships and extensive chipset roadmap, including our recently announced best-in-class Qualcomm Snapdragon 800 and 600 processors, position us well for strong growth," he said.
Shares of Qualcomm climbed nearly 7% after hours to $67.75.
The company raised its fiscal 2013 non-GAAP EPS and revenue forecast, though the latter still remains below Wall Street's expectations.
Qualcomm now anticipates full-year earnings between $4.25 and $4.45, bracketing the consensus view of $4.32 a share, and sales in the range of $23.4 billion and $24.4 billion, below the Street's view of $23.63.