Small Manufacturers: Taxes and Regulations Are Crushing Us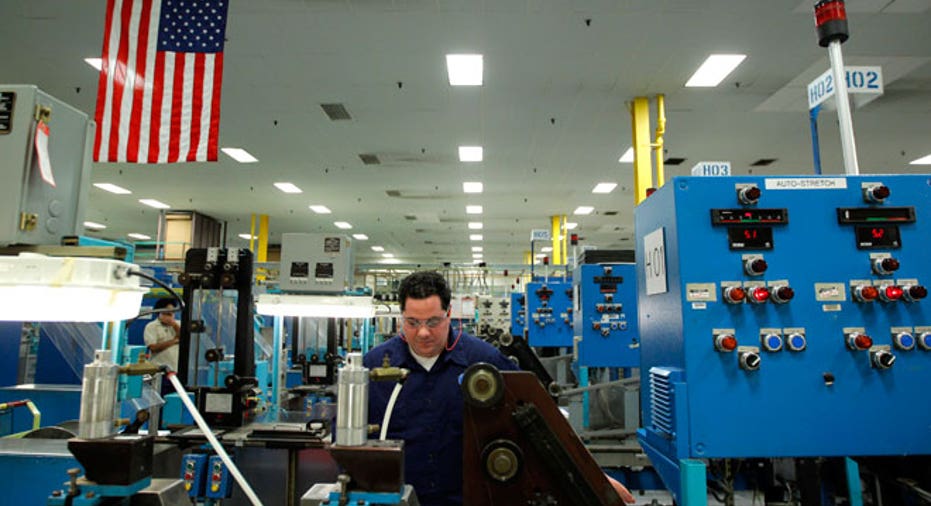 In honor of National Small Business Week, the House Small Business Committee held a hearing Wednesday spotlighting America's manufacturing industry.
According to Chairman Sam Graves, manufacturing directly supports 11 million jobs in the United States, and the industry has improved over the past several years. Despite the improvement, "according to the National Association of Manufactures two out of three manufactures identify the current business climate as unfavorable due to our tax and regulatory environment," said Graves.
Several representatives from U.S. manufacturing companies spoke before the committee.
Affordable Care Act a Major Concern
Rick Schwind, the vice president of specialty tool company Continental Tool Manufacturing, said his company currently pays the full health-care premiums for its employees. However, he said "not knowing the financial implications of the health-care law next year has us questioning whether we'll be able to continue providing this going forward, or whether we will be forced to turn this cost over to the employee."
And Bruce Broxterman, the president and CEO of Richards Industries in Cincinnati, expressed concern over estimates from the Ohio Department of Insurance that showed individual insurance premiums increasing 88% from 2013 to 2014. He told the committee that cost increases of this size will "divert capital that would otherwise be deployed to grow the company and increase jobs."
High Taxes Hurt Growth
Broxterman also sounded off on the impact of higher taxes for his company, which produces industrial valves. Richards Industries is structured as an S-Corporation, where the taxable income from the company is included on the tax returns of the owners.
"High individual federal tax rates imposed on the owners siphon off precious capital that, but for the higher taxes, would be reinvested back into the company to purchase capital assets, grow the company and create new jobs," he said.
He referenced a figure from the Manufacturing Institute that estimates that these structural costs add 20% to manufacturers' bottom lines.
Skilled Workers Nowhere to Be Found
Both Broxterman and Schwind bemoaned the lack of skilled workers in the manufacturing industry.
Schwind said it takes as many as 8 years to become skilled in machine setup and operation, so the renewed higher education focus on engineering is not enough for manufacturers currently looking to add staff.  He said the average age of skilled workers in his company is 50 – and he is worried about a deficit in workers with technical skills in the near future.
And Broxterman said colleges are still not putting enough emphasis on engineering and technical skills.
"This lack of qualified workers will impact U.S. manufacturers' ability to compete in the global market while manufacturing products in the U.S.," said Broxterman.