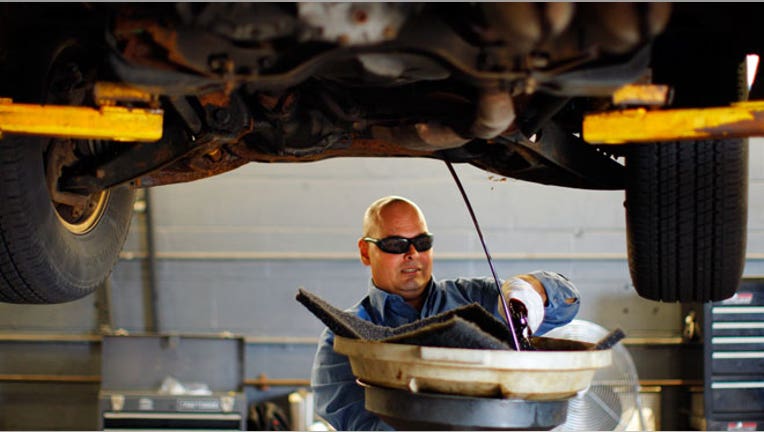 Only half of the small cars evaluated in a closely watched crash test were given ratings of "good" or "acceptable," as the auto industry continues to face safety challenges in compact cars.
IIHS raised its level of testing last year, adding crash tests that clip a front corner of the vehicle in what is known as the small overlap test. The insurance group said nearly 25% of U.S. front-impact crashes that cause serious injury or death involve only one corner that hits another vehicle or object.
Tests also evaluate results from side, rear, rollover and front-end crashes.
Six of the 12 cars that were tested qualified for the Insurance Institute for Highway Safety's Top Safety Pick award, while the other six were rated as having "poor" or "marginal" safety performance.
The IIHS test results released Thursday gave General Motors' (NYSE:GM) Chevrolet Sonic and Cruze marginal scores. Kia's Soul and 2014 Forte were rated poor, as was Nissan's Sentra. Volkswagen's Beetle was ranked marginal.
The Toyota (NYSE:TM) Corolla was not tested because a new model is due out this month, IIHS said.
"Manufacturers need to focus on the whole package," said David Zuby, the chief research officer at IIHS. "That means a strong occupant compartment that resists the kinds of intrusion we see in a frontal crash like this, safety belts that prevent a driver from pitching too far forward and side curtain airbags to cushion a head at risk of hitting the dashboard or window frame."
The two-door and four-door versions of Honda's (NYSE:HMC) Civic were the only small cars to earn the top rating of good. Those results were released in March. Chrysler Group's Dodge Dart, Ford's (NYSE:F) Focus, Hyundai's Elantra and Toyota's 2014 Scion tC received acceptable ratings.
In order to receive the Top Safety Pick award, a vehicle must earn a rating of good or acceptable in the small overlap crash test and a rating of good in all other tests.
Karl Brauer, senior analyst at Kelley Blue Book, said safety is a primary concern for small-car buyers, and modern engineering can make even compact vehicles effective at crash protection.
"With continued interest in small, fuel-efficient vehicles, including the growing number of hybrid and electric cars, the models that pass these types of stringent crash tests will gain an advantage with compact car shoppers," Brauer said.
Other car segments haven't fared much better overall than small cars, the fourth group to be tested.
Last summer, the IIHS said seven out of 11 luxury sedans that were tested earned marginal or poor ratings, while 12 of 15 small sport-utility vehicles also received low scores. Family sedans have scored better than other groups, with just five of 18 models getting scores of marginal or poor.
"The small cars with marginal or poor ratings had some of the same structural and restraint system issues as other models we've tested," Zuby said.
Brauer said it was important for IIHS to increase the demands placed on vehicle design. In order for vehicles to maintain cabin integrity in a crash similar to the small overlap test, automakers must brace and reinforce the outer front corners, he explained.
"Eventually every car will do well on this test, but it will take time for every automaker to catch up," Brauer said, noting that Honda was able to implement new design features in the latest versions of its Civic.
"For now it's a pretty elite group of vehicles that can be crashed into an immovable barrier at 40 mph, with only a small portion of their front end hitting said barrier, and still maintain passenger cabin integrity."