Small Businesses Weigh In: What Will Impact Your Business Most in 2012?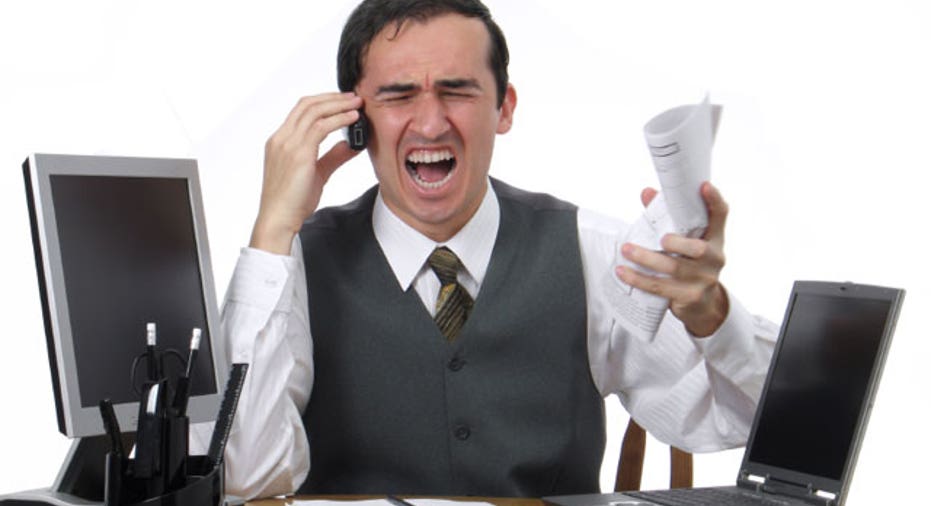 With 2011 in the rear-view mirror, entrepreneurs are looking to make a fresh start in the new year. As small business owners strive to keep their resolutions, there are plenty of external factors that will affect how their businesses will operate.
From the presidential election, to health-care reform and job creation, here's a look at what events small business owners said they will be keeping an eye on this year.
Bucket Ape, Panama City, Fla.
Rob Parker, CEO and founder of Bucket Ape, which makes grouting carts, is keeping tabs on the housing market and the cash reserves of other larger companies.
A true recovery in the housing market would have a positive impact on Bucket Ape, according to Parker, because it would reap the benefits of people looking to improve their homes.
"Being that we manufacture a tile installation product line, the benefits from a recovery are self evident."
Parker is also monitoring the amount of cash residing with what he calls the Great Recession's "survivors." Companies that have outlasted their competitors have been able to create cash reserves, and are positioned to purchase intellectual property rights from innovative companies, he said.
"In a nutshell, the second issue having the biggest impact on my business would be receiving a buyout offer from a more dominant player in the field."
1 to 1 Discovery, Springfield, Va.
For Juli Monroe, owner of networking coaching company 1 to 1 Discovery, the economy is still the biggest concern to her business in 2012.
"If the economic recovery falters or slows significantly, that could have an impact on my business," she said. "When companies are worried about the future, they often cut back on marketing, which in the long-term is a bad idea, but often seems to be a sensible short-term decision."
If the recovery falls off track this year, Monroe has a plan to keep business flowing.
"I will increase my own marketing by going to more networking events, working to drive more people to my website, and of course, continuing or even increasing my own social media presence."
Convert to WordPress, USA 
Andrew Anderson, principal at Convert to WordPress, said the biggest external event will be the 2012 election. However, Anderson, who launched the company that converts existing clients' Websites to WordPress and also creates new sites for clients from scratch on the platform in 2011, said his company needs to keep its focus on marketing.
"If we treated [marketing] as 'The' event, we would understand how critical what we do every day to get and hold on to customers really is for us," he said.
The company aims to use social media platforms daily this year, and look for new ways to generate more customers.
"I think if we treated these as the most important events in our business we will all have a much better and more profitable 2012," he said.