Small Businesses Weigh In: What is Your New Year's Resolution?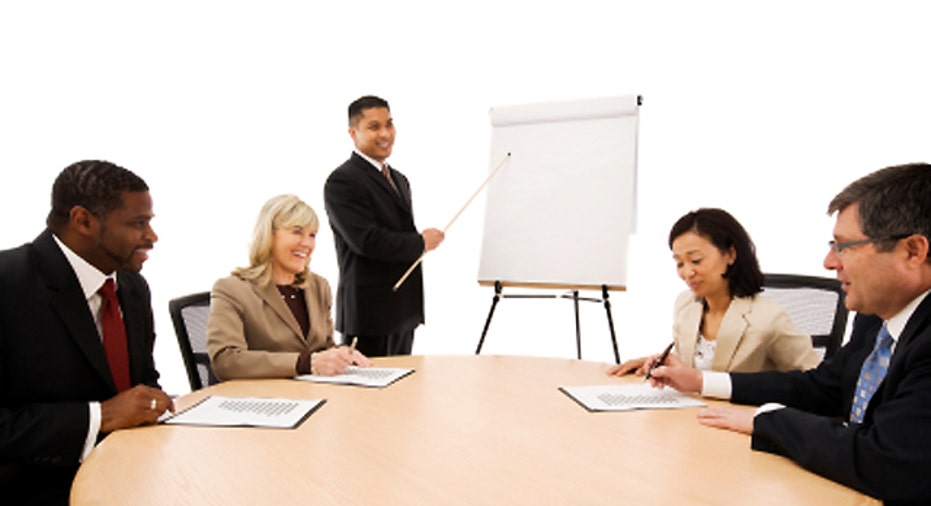 Whether you have been in business for months or years, the end of 2011 is the time to salute your past achievements and set new goals for the year to come. Even a business that has seen robust sales and strong growth throughout the course of the year can't afford to kick back and relax, especially in a volatile economic climate.
So, will you be starting fresh in 2012, or continuing the success your business saw in the past year? Here's what some of our small businesses said they are focusing on in the New Year.
Classic Metal Roofing Systems, Piqua, Ohio
Owner Todd Miller said his goal for the metal roof manufacturer in 2012 is to take the company's customer service level to another level.
"Over the past couple of years, we have seen a definite decline in service offered by manufacturers of virtually all products," Miller said. "We feel it when we buy things from our suppliers and we also hear about it from contractors who buy products like ours from other companies. As a manufacturer of specialty residential metal roofing, we are committed to not falling into that trap."
The recession has certainly taken its toll on many businesses, and since Classic Metal Roofing Systems has survived the downturn, now is no time to slack on customer service.
"We believe that consumers and business owners alike are starved for caring suppliers who will do whatever it takes to meet their needs, whether that means simply answering their questions, shipping product promptly, or offering special things such as custom parts or colors," Miller said. "So, in 2012, we will push the envelope on caring and prompt service, ensuring that we are the supplier that customers know cares about them and will consistently be there for them."
Olina Star, Los Angeles
Marie Parekh, owner and founder of the jewelry company which features budget-friendly pieces, said her goal for 2012 is to get to know her audience better. Parekh said she also wants to strengthen the company's connection through various outlets.
"This year, we'll get more creative and try a lot of new things to promote the brand, she said."I'm also keeping Olina Star's personal, rather than corporate, approach to customers.  It's what sets up apart from tough competition."
In her first year in business Parekh said she has learned the importance of having short-term goals in mind, rather than focusing solely on the big-picture for her company. She said she plans to continue to set such goals for Olina Star.
"This way, I am able to stay on track (with) realistic, measureable goals," she said.
Sari Blue, Boston, Mass.
Owner Christine Lorenzo said her first year running her jewelry business was all about laying the groundwork of strong branding in marketing and the collection itself.  This phase is almost complete as her website should be done this week, with a new banner and cleaner accessibility to links and information.
In the year to come, she wants to continue her marketing and branding in an original way.
"Although we are just a small shop, I want people to see my work and think, 'Sari Blue,'" she said.  "I want people to see the marketing or hear the tagline and know it is my shop.  I have worked very hard, very specifically to make sure these things match up and are distinguishable."
She will also shift her focus to sales as the marketing platform continues to grow, Lorenzo said.
"We are lined up and prepared to interact with our current customers and target market on Twitter, Facebook, G+, Etsy, Pinterest, Klout—you name it," she said.  "The need to really identify who, where and what will be the mix that works for us."