Small Businesses' Secret Weapon: Fitness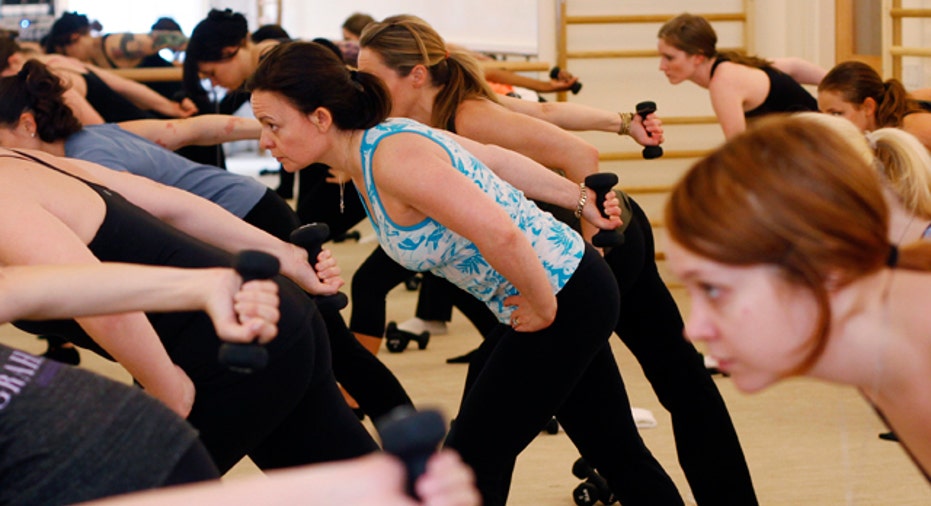 At Advantage Payroll Services, 14 employees are locked in a heated battle. The battle doesn't involve increasing revenue margins, gaining clients or doubling the size of an account. These employees are engaged in the battle of the bulge through a "Biggest Loser"-type competition.
"I have always believed that being healthy has been a big part of the success of the company," said Rob Basso, founder and CEO of Advantage Payroll Services. "If people are healthy, their minds are sharper and they tend to function better within the work environment."
While implementing a wellness and fitness program may seem costly and time consuming, a growing number of small business owners are coming up with creative ways of making fitness a cost-effective priority at the workplace.
"Last month, I hired my third employee," said Lindsey Carnett, president and CEO of Marketing Maven Public Relations, "I started to look for health-care benefits and figured healthy employees may help me get a better premium. I was going to hire a personal trainer for myself and I thought, 'my staff needs it to.'''
Carnett pays $1,000 a month for herself and three employees to attend two, 45-minute individual personal training sessions every week. Her staff is free to schedule the sessions before or after work or during lunch.
"I believe if they can get pushed by a trainer physically, they can take some of those same elements and apply them toward the business world," added Carnett, "And now, we have something in common to talk about."
While a personal trainer may work best with a staff in the single digits, there are group fitness programs out there for a larger workforce.
At Warrior Fitness Boot Camp, small business owners can purchase a group class just for their employees. For $500 up to 20 employees can participate in a one-hour class. They also offer a block of 100 classes for $3,600 that employees can "work off" on their own time.
"We hear often that going through our program helps people tremendously with their confidence and mental fortitude and that many have learned the important lesson of "not giving up," said Ruben Belliard, the bootcamp's co-founder.
Busy employees can also be encouraged to use fitness as a way to network. Commercial real estate broker Michele Michael coined the "Take it to the Treadmill' initiative. "Rather than be sitting down at a meeting with someone, I challenge them to a one-hour appointment on the treadmill," said Michael, "I belong to a gym that has multiple locations and so I am available to meet people closer to their location."
Entrepreneurs can also turn to each other to create fitness opportunities for their staffs. Activities like corporate sports leagues or corporate challenge races promote teamwork and cost very little to set up.
While promoting fitness in the workplace may seem like a no brainer to business owners, employers need to respect that not all employees will welcome these initiatives.
Advantage Payroll's Basso recalled instituting a healthy barbecue policy at company cookouts. "At the beginning people grumbled and said, 'there's Rob pushing his agenda on us,'" remembered Basso, "but eventually they made the mind-shift change."
When implementing a fitness initiative career coach Diane Samuels suggests business owners establish a team that is representative of staff at various levels and departments to manage the program.
"This way, business owners are able to approach the program from an inclusive view point and not leaving out any pockets of staff," said Samuels, "This approach also helps to establish ownership of the program so that it's not about the company providing the program necessarily, it's about the staff doing something for themselves."