Small Businesses Remain Cautious About Future Business Plans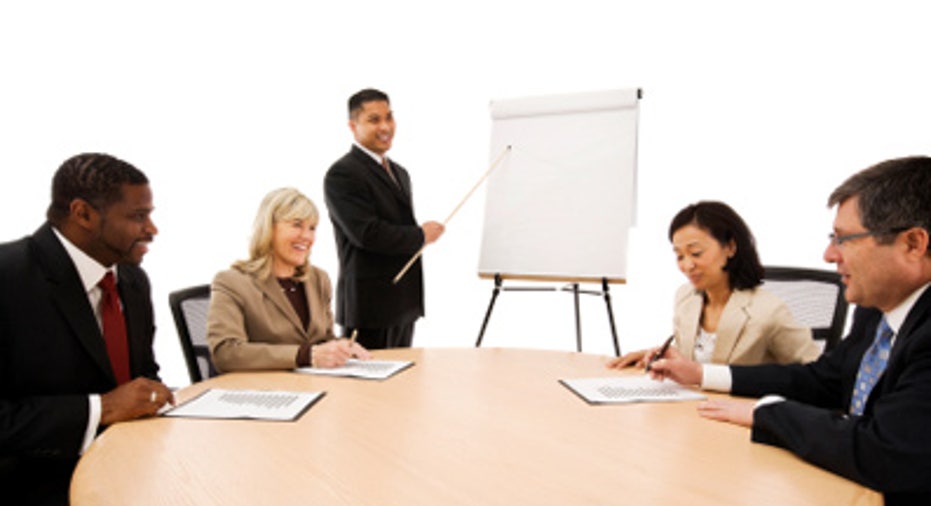 While many small businesses are putting on a happy face in the face of economic uncertainty, they are also remaining cautious in executing business plans, a new survey shows. In spite of sending mixed signals, though, small businesses are doing well overall — three-quarters of the businesses polled said they are meeting or exceeding the 2012 performance plans they outlined at the beginning of the year.
Small business employment is also creeping upward, according to the survey of more than 5,700 small- and mid-size companies conducted by Insperity, a business advisory firm. Nearly four out of 10 firms (38 percent) said they were adding new positions, up 26 percent from the first quarter last year. More than half (56 percent) are maintaining current staffing levels, down from 66 percent in the first quarter of 2011. And only 5 percent are laying off employees, down from 6 percent last fall.
The survey also said that 62 percent of participants expected to maintain employee compensation at current levels throughout 2012, versus 70 percent last November and 53 percent in August; 23 percent planned increases, up from 15 percent in the last survey; 2 percent expected decreases; and 12 percent were unsure.
[Small Business Owners Measure Success by Happiness, Not Profit]
The economy was still listed as the leading short-term concern by 68 percent of business owners, although down from 80 percent last November; rising health care costs was cited by 49 percent of owners versus 57 percent previously; controlling overall operating costs was named by 46 percent; followed by government health care reform at 44 percent.
For the longer-term, the top responses were led by 64 percent of participants saying they were either very concerned or had elevated concerns about government expansion and its effect on business; and 60 percent designated the federal deficit and the total national debt, as well as potential tax increases. Concerns for the economy dropped to 57 percent compared with 73 percent in November.
"Many owners of small and medium-sized businesses appear to be optimistic, but are taking a guarded approach to business operations," said Paul J. Sarvadi, Insperity's chairman and CEO. "True to form, the entrepreneurial spirit that started these firms is alive and well. However, an uncertain economy and impending election appear to be weighing in on business decisions."
Reach BusinessNewsDaily senior writer Ned Smith at nsmith@techmedianetwork.com. Follow him on Twitter @nedbsmith.
Copyright 2012 BusinessNewsDaily, a TechMediaNetwork company. All rights reserved. This material may not be published, broadcast, rewritten or redistributed.