Small Businesses on Staying 'Determined'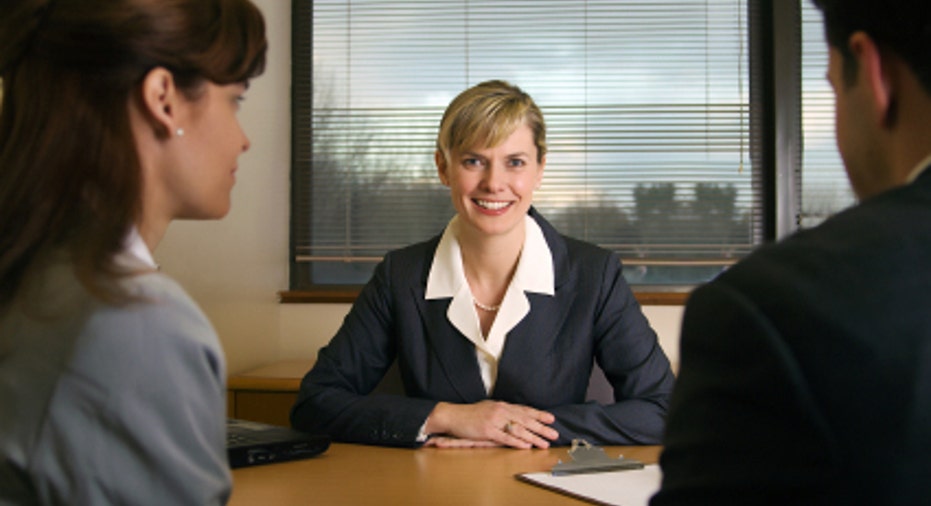 From delivering roses to editing resumes, "Determined" readers say they are proud to be building successful enterprises all across the country. Here are a few of their stories; find out how they say their determination is helping them overcome challenges as diverse as their companies.
Palm Beach County, Fla.
"Constant reinvention has kept my business blooming for years," wrote Gina Cerise in an e-mail to FOXBusiness.com. The CEO of DialARose.com has lead somewhat of a circular path to success.
In 1984, at the age of 22, Cerise started a flower business in her home with her younger brother that she said eventually grew into a retail chain with four locations in south Florida. However, when Cerise brought on a partner to run the retail side of her business, she said she discovered the importance of vetting.
"You have to find the right person for your business," Cerise said. "An entrepreneur has to be fiercely committed. Some people are not prepared for the intense amount of labor that entrepreneurs have to go through."
According to Cerise, her partner's lack of dedication paired with increasingly intense competition from major supermarkets that carry flowers made her revamp her business structure. In 2007, she said she closed her retail outlets, returned to a home-based model and soon discovered her company was most lucrative as a flower delivery service. This Valentine's Day, Cerise said DialARose.com made 200 floral deliveries around Palm Beach County.
"I see retail again in my future, but am enjoying developing the home-based business for myself and its potential duplication," she said.
Within 12 months, Cerise said she hopes to complete a business model that can be used to open DialARose.com delivery services in more homes around the country.
Atlanta, Ga.
Bruce Diggs' said his entrepreneurial spirit grew out of the experience he gained working in some of the most dangerous war zones in the world.  For seven years, Diggs held positions ranging from truck driver to human-resources administrator, with companies contracted by the U.S. military through the Logistics Civil Augmentation Program (LOGCAP).
According to Diggs, today he makes about $250,000 annually helping job seekers revise and refine resumes before they apply for LOGCAP jobs.
"While I was working in HR in Afghanistan and Iraq, I saw many poorly written resumes," recalled Diggs. "I knew the difference between a winning resume and one that was never going to see the light of day. It occurred to me that there was a need for a person who was very familiar with the LOGCAP industry, industry-specific buzz words and how to implement and incorporate that language into a job-specific resume."
Diggs said his first clients were friends who wanted to advance their LOGCAP careers. When Diggs paired up with a search engine optimization company, he said his web site's popularity on the Internet rapidly increased.
Diggs said he believes that in order to expand his business, he will have to bring consultants and staff on-board to help facilitate and manage growth. Although it may mean relinquishing some of his control to others, Diggs said he is "excited about the next phase of expansion."
And he's fine taking the turtle's approach over that of the hare.
"I move cautiously and methodically," Diggs explained. "I do not want to stumble and I want to make sure I don't make any tactical or strategic errors as I take my business to the next level."
Minneapolis, Minn.
When piano teacher Emily Kline found herself with too many students to teach, she said she began referring her overflow to other local instructors. Soon, she said, she realized she was building a business.
Today, 17 months after the launch of All Things Musik, Kline says her referral service has a roster of 22 instructors who train more than 130 students in flute, guitar, piano, violin, voice and a variety of band instruments. Initially, Kline tried to drum up new business for All Things Musik by offering discounts.
"I had a coupon printed in a local discount book that offered $25 off the first month of lessons," recalled Kline. "But it didn't really get a response."
She said that more unconventional advertising has helped attract clients, like applying for and being chosen as "Business of the Month" by a popular local retail outlet.
"I got a lot of calls from that," Kline said.
As the piano instructor plans for continued growth, she said she believes her biggest challenge may be maintaining very personalized customer service.
"I respond to e-mails and calls really quickly and I think people appreciate that," said Kline. Maintaining such close communication "could be a challenge as we grow," she said. But Kline said she is determined to always listen closely to the wide range of requests from current and potential students.
Philadelphia, Penn.
"I didn't have a business plan, I had a personal plan," said entrepreneur Harry Griendling. "Business had very little to do with my business."
The founder and CEO of DoubleStar said his main motivation to start his recruitment consulting firm was his daughter Kelly. Owning his own company, he said, eventually gave him the power to make more money and create a flexible schedule that made it easier to travel to Atlanta one to two times a month to visit his daughter, who was then living with her mother. But in the beginning, the plan seemed crazy. Although he had plunged $40,000 deep into debt financing trips to see his daughter, Griendling said he decided to quit his full-time job as a human resources manager when he landed his first independent client.
"The last thing most people in that situation say is, 'I'm starting a business without a business plan' and then quit the only thing steady in their life," said Griendling.  Over the past 18 years, Griendling said DoubleStar has grown into a multimillion dollar company that helps growing corporations solve their recruitment and talent management challenges. However, the recent economic climate has been tough on Griendling's business. As his clients have scaled back or halted hiring efforts, he said business has dipped.
"If no one's hiring, no one's hiring us," he said. "The biggest challenge right now is getting back to an even flow of business quarter to quarter."
According to Griendling, his firm's revenues have fallen about 40% to $8 million since the recession hit, but his sales are steadily recovering.
"This year," he said, "our sales pipeline is already three times what it was this time last year." He expects DoubleStar to get close to $10 million in 2011. And if you're wondering how his daughter turned out: "She's a new mom and finishing her Ph.D in aerospace engineering," Griendling said proudly.
California, Md
In our last reader round-up, we featured Griffin Cyber-Security, a start-up that says it has developed a proprietary server program and mobile application software that can put a halt to fraudulent online financial activity. In a recent e-mail to FOXBusiness.com, founder William Mesmer supplied additional information about the status of his service: "The application does exist and it has been tested in a quarantined environment to work as predicted due to the simplicity inherent in its coded functions and pointers," wrote Mesmer. "Not only do we have a prototype of the Griffin Program, but it is actually in its 12th version within the development process."
Are you, or do you know, a well-established mom-and-pop and/or thriving startup that started out at the bottom of the barrel? How did they dig out and climb up? FOX Business wants to hear from you about your from-roadblock-to-success stories, and those of your entrepreneurial heroes. They are the little engines that could and today keep chugging and pushing our economy back on better footing, and for that they deserve the spotlight. Send us details at smbs@foxbusiness.com about those in your neighborhood or city, and we'll feature some in upcoming articles in the FOX Small Business Center special series, "Determined."