Small Businesses Get Tips from Facebook and American Express Open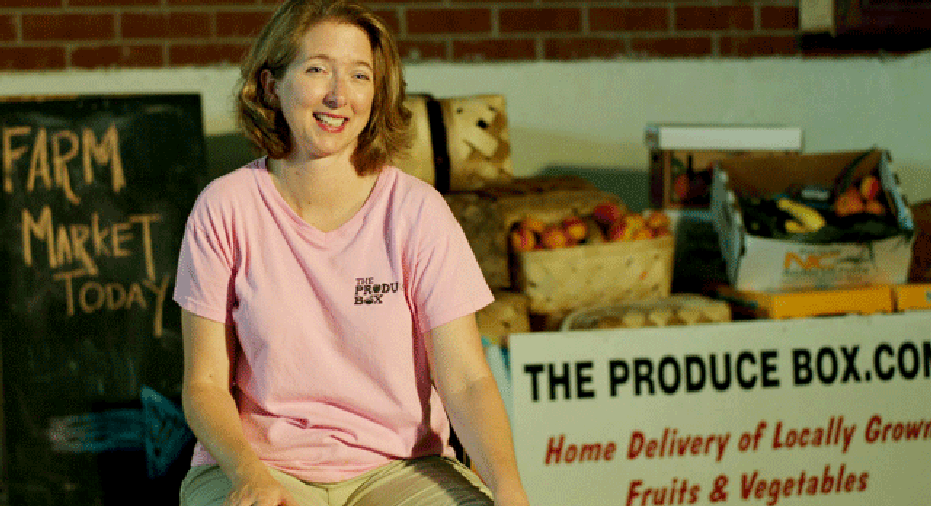 Courtney Tellefsen says she became interested in buying local produce nearly five years ago, but getting her two children, both under age 5, to the farmer's market was no easy task. After a few failed attempts, she reached out to about 300 families in her Raleigh, N.C., area, to see if they would be interested in getting local produce delivered to their homes.
"I wanted to make it easier for myself and my family [to eat local]" she said. "About 25 families got back to me saying, 'yes.' "
Nearly five years later, Tellefsen employs 150 working moms, and serves more than 7,000 families throughout North Carolina through her business, The Produce Box. Her company caught the eye of American Express Open and Facebook's Big Break for Small Business contest judges, and she was recently named one of the five winners of this year's competition.
This year's competition awarded five small businesses $25,000 and a full day of training with marketing and strategy experts from American Express and Facebook. The winners were chosen by more than 50,000 voters, and will learn best practices for using Facebook Pages, Ads and Social Plugins. They can also invite other local businesses to join a panel of experts in marketing and social media, in order to share the knowledge.
Tellefsen said she is most looking forward to paying it forward to other local business owners by sharing the knowledge.
"Our business is all about community. We are a community of farmers, moms and more than 7,000 families," she said. "We want to spread that knowledge to the community at large."
Cory Schifter, owner of Casale Jewelers in Staten Island, N.Y., also got involved in the competition through his work in the community. After taking over his father's business in 2009, Schifter began to up the company's social media presence, working with charity organizations in the area.
"That is how we made the top 10," he said. "By helping the community—the judges were impressed with how much we do."
Schifter said he is looking forward to getting new tips and tools from the marketing experts because his social media skills have "plateaued." He said he also hopes to donate around 10% of the $25,000 he won to local charities that helped him win in the first place.
With her winnings, Tellefsen said she plans to expand the business further throughout the state, and hopefully one day the country.
"I think it can be done anywhere," she said.
The three additional winners are Dick Pond Athletics from Chicago, Ill., Dutch Monkey Doughnuts from Cumming, Ga., and Hendrick Boards from Orange County, Calif.