Small Business Voters Focused on Economy, Not Health Care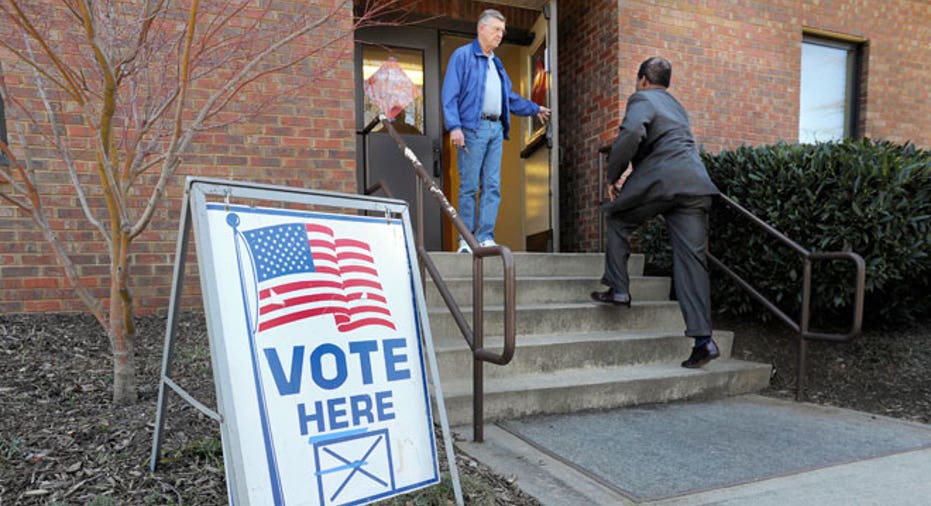 When small-business owners head to the polls in November, the economy and jobs will weigh most heavily on their minds.
In a new study from the George Washington University Graduate School of Political Management, 40 percent of small-business owners named those two issues as the most important factors in choosing a president. Ethics, honesty and corruption in government were also of significant importance.
"Small businesses are deeply attuned to the effect of politics on job creation and the economy," said David Rehr, the study's lead researcher. "Entrepreneurs are feeling squeezed by the tight lending environment and want their political leaders to curb the influence of money in politics."
Overall, 39 percent of entrepreneurs feel President Barack Obama is the candidate most supportive of them, compared with 31 percent who say Republican presidential nominee Mitt Romney is their biggest backer.Another 28 percent of those surveyed were unsure which candidate deserved their votes.
Taking a backseat during this presidential election are concerns over taxes. Only 3 percent of small businesses rate taxes as the most important issue in their choice for president, outranking only foreign policy and national security issues.
Among those surveyed in swing states, New Hampshire voters showed the most concern for the economy and jobs, while Wisconsin voters were extremely concerned about ethics in government. V oters in Iowa and Nevada rated health care policy as their top economic concern more frequently than small business voters in any other swing state.
The study shows that entrepreneurs rate gas and fuel costs and self-employment taxes as the most burdensome costs to their businesses. When asked what policy would most help their company, improved access to loans was the most common answer.
The study was based on surveys of more than 6,400 small business owners nationwide and was co-sponsored by Thumbtack.com, a website that helps people find local small businesses.
Follow Chad Brooks on Twitter @cbrooks76 or BusinessNewsDaily @BNDarticles. W''re also on Facebook & Google+.
Copyright 2012 BusinessNewsDaily, a TechMediaNetwork company. All rights reserved. This material may not be published, broadcast, rewritten or redistributed.