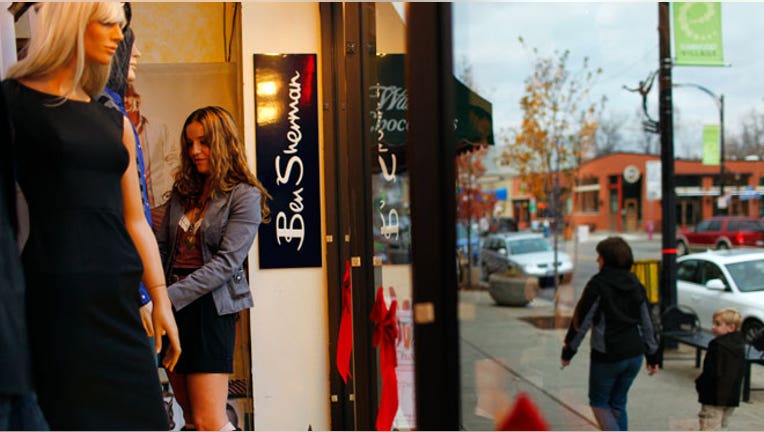 Despite expanding profit margins in 2013, small businesses in the U.S. saw the slowest sales growth rate since 2009, according to data compiled by Sageworks.
According to the Private Company Report, privately held companies grew sales at a 5.4% rate in 2013, down from 8.9% in 2012. While businesses posted strong profit margins, the sales growth rate is the lowest it has been since 2009, when sales growth contracted by 5.3% as businesses were reeling from the recession.
Smaller businesses, which Sageworks defines as making less than $10 million in annual sales, also showed a slowdown in sales growth rate at 4.4% in 2013 as compared to 7.8% the year before.
Sageworks Chairman Brian Hamilton says this deceleration is "concerning" as private companies drive over 50% of GDP and generate 65% of job creation in the U.S.
Right now they have strong profitability and cash flow, but the concern, Hamilton says, stems from companies' reluctance to take on additional overhead over the course of the recovery.
And Libby Bierman, a Sageworks analyst, says "until business owners see an opportunity to reinvest in their companies, we might not see significant growth." She says business owners today are taking a "very conservative approach" to how they look at their costs and revenue lines.
Since the data looks across industry lines, it is hard to pinpoint a reason for the slowed growth, she says, but adds that the manufacturing sector is a good example of the overall trend. In 2011 and 2012, manufacturing saw double digit growth, but saw nearly a 7% drop from 10.4% in 2012 to 3.2% in 2013.
Following the weaker-than-expected January jobs numbers (the U.S. economy added just 113,000 jobs for the month), Hamilton says it is crucial for companies to grow and expand consistently at a faster rate.
Still, SBE Council Chief Economist Raymond Keating says the slowdown in sales from private companies is not "all that surprising."
"In the end, these numbers point to the continuation of an under-performing economic recovery in 2013," Keating says.
Holly Wade, senior policy analyst at NFIB, counters that sales for small businesses have basically been flat and credits this to depressed consumer and business center confidence.
"People are very hesitant to believe that even if they see a couple quarters of decent growth that it will continue," Wade says. "And this is limiting the sentiment in the small business sector."
Bierman says "we should not panic, [but] it's significant enough that we should watch going forward."
Sageworks, a financial information and analytics company, collects approximately 1,000 private company financial statements aggregated by industry. The metrics used in the private company report, which is based on all statements filed for 2013 through mid-January 2014, aim to provide insight on the health of these companies.