Small Business Owners Not Optimistic Just Yet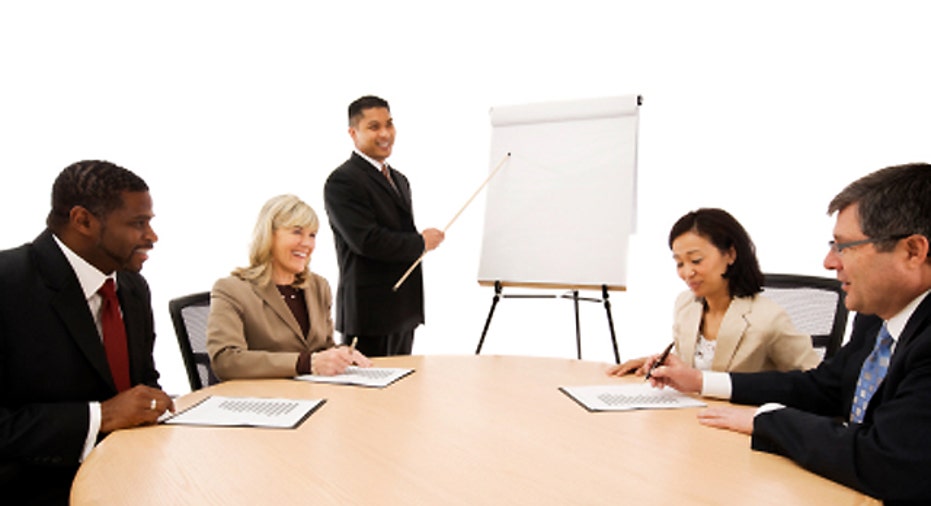 Despite recent headlines showing signs the economy is recovering, small business owners aren't seeing a half-full glass just yet, according to a monthly reading of entrepreneurs across the country.
The National Federation of Independent Business' monthly reading on small business optimism dropped by 0.6 points in December to 92.6, with business owners citing weak sales as their biggest issue. This index is the 36th month of readings in the recession level.
William C. Dunkelberg, chief economist at the NFIB, said the situation for small business owners is not good, but could certainly be worse.
"The hope for a pick up in the small business sector did not materialize, but new weaknesses did not appear either," Dunkelberg said in a release. "More owners expect their real sales volumes to rise in the coming months, increasing the odds that more hiring and inventory investments will take place. Overall, owners remain stubbornly cautious and uncertain about the future course of the economy and their business prospects."
Job creation remained around the "0" line, with the average employment change per firm at a negative 0.07 employees. However, 13% reported unfilled job openings, and over the next three months 10% plan on increasing employment while 9% plan to reduce it. These numbers are up one point and down three points, respectively. This creates a seasonally adjusted net of 6 % of small business owners planning to create new jobs—up 2% from last month and the best reading in 27 months.
Reported capital outlays hit close to the lowest percentage ever, at 47% of all firms. According to the NFIB, this suggests owners are still in "maintenance mode" and are not willing to take a chance on new capital investments, or may not feel there is a need for them at the time. The percent of owners planning capital outlays in the future, however, did increase by one point to 21%.
The study also found that:
- A net 9% expect business conditions to improve over the next six months, which is down seven points from November's index.
-The net percent of all owners (seasonally adjusted) reporting higher nominal sales over the past three months dropped by one point to a net negative 16%.
- Consumer spending appears to have rising at 4% in the fourth quarter, but small businesses do not appear to have benefited from the gains.
- 8% of all owners (seasonally adjusted) expect higher real sales to continue to rise, an 11-point gain since September.
-The percentage of businesses raising average selling was 14% and 20% reported reductions, both of which are unchanged.
- Plans to raise prices hit a 26-month high at a seasonally-adjusted reading of 15%.
- Reports of positive earnings trends fell four points in December to a net-negative of 34 percent.
- 91 % reported their credit needs were all met or that they were not interested in borrowing.