Small Business Owners Bullish on 2016 Outlook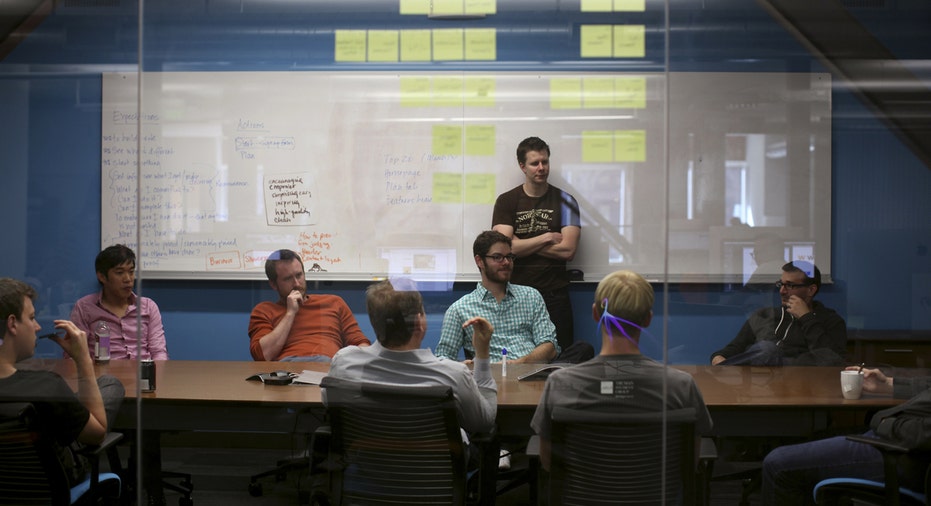 Small business owners are charging full speed ahead into 2016 despite some concerns over growth in the last year.
The Wells Fargo/Gallup Business Index, which is measured each economic quarter and measures small business owner optimism, says the overall index score fell by several points in 4Q. The report attributes the decline to a drop in the number of small business owners reporting increases in revenue.
While small business owners may feel somewhat negative about their progress (or lack thereof) in 2015, The Bank of America (NYSE:BAC) Small Business Report says 78% plan to grow their business over the next five years, compared to 67% a year ago.
"There was a marked jump over a year ago, and while Millennials continue to be the most optimistic generation, there was notable increase across the board," said Bank of America Small Business Executive Robb Hilson.
Another indication of a positive outlook for 2016 is 67% of small business owners plan to hire more employees over the next year, compared with 51% in 2014. Nearly three-quarters of small business owners also say they expect their revenue to increase in the upcoming year, up 10% from a year ago.
This stems from confidence in the national and global economies. The report says small business owners' confidence in the national economy rose from 45% to 56% in the last year, "representing the highest increase since the inception of our survey in 2012." Small business confidence in the global economy rose from 31% to 45% over the last year.
There are, however, several concerns among small business owners regarding the upcoming year. The BofA survey found the 2016 presidential election, the possibility of a minimum wage increase and potential interest rate hikes are the top emerging small business concerns.
Since the time the survey was completed in September, one of those small business concerns has been realized. The Federal Reserve's policy-setting committee recently decided to raise its benchmark interest rate by a quarter of a percentage point.
While this move could make paying down debt and taking out new loans more expensive for small businesses, Hilson told FOXBusiness.com that a rate hike is not detrimental to their success.
"People don't seem to think that it [a rate hike] is going to have any material effect on their business...It's a natural extension of an improving economy."
Fed Chair Janet Yellen echoed this sentiment in a press conference after the rate hike was announced on December 16: "With the economy performing well and expected to continue to do so, the committee judges that a modest increase in the federal funds rate is appropriate."
In the Wells Fargo (NYSE:WFC) survey, more small business owners said they have less debt now than they did a year ago and that they feel comfortable with the amount of debt they currently carry. To add to that, the Bank of America survey reports one in three small business owners said they intend to apply for a loan in 2016, up 11% year-over-year. These statistics, though gathered prior to the Fed's decision, certainly suggest that small business owners are not too preoccupied by a hike in interest rates.
While there are many technical aspects to running and growing a small business, Hilson advises owners in 2016 to invest in top talent and technology upgrades.
The BofA survey says 47% of small business owners allow their employees to telecommute. They claim offering this option breeds a positive attitude and increased productivity among employees. Other perks and benefits offered to small business employees include flexible hours, paid vacation time, salary bonuses and healthcare.
When it comes to technology, 71% of small business owners invest in upgrades one or more times per year. With technology comes the need for cyber security, and thus 66% of small business owners say they are prepared for a cyber attack.