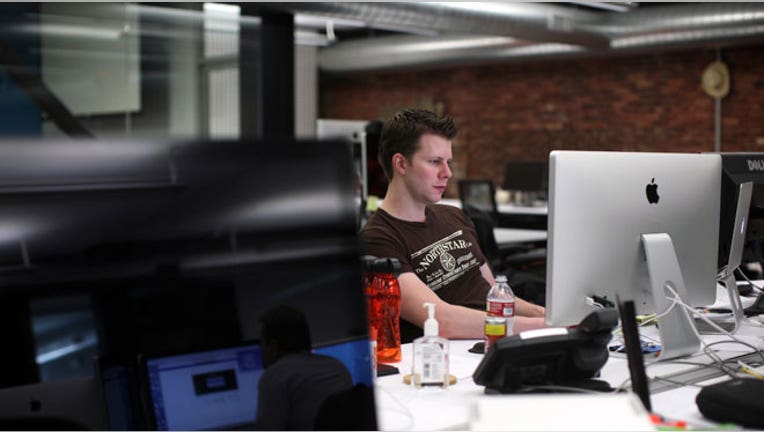 Small-business owners felt better in March, helped by more normal weather patterns, according to a report released Tuesday.
The National Federation of Independent Business's small-business optimism index picked up to 93.4 in March after harsh weather pulled the index to 91.4 in February from 94.1 in January.
Economists surveyed by The Wall Street Journal expected the index to increase to 93.0.
The NFIB played down the better-than-expected number. "In solid recovery periods, the index would be above 100," the report said.
The subindexes generally were better in March than in February.
Small-business owners are keen on future demand. The expected sales subindex rebounded nine percentage points to 12%.
The expected-business-conditions subindex edged up one point to -18% last month. The earnings trend subindex increased 3 points to -24%.
The job creation plan subindex, however, fell another two points to 5% in March, after it declined five points in February.
According to the NFIB, small-business owners increased seasonally adjusted employment by an average of 0.18 workers per firm in March, the sixth consecutive positive reading.
"Overall, the job picture is improving modestly but not enough to dent the unemployment rate," the report said.
More small businesses are raising their selling prices. Seasonally adjusted, the net percentage of owners raising their selling prices increased eight points to 9%.