Small Business of the Day: Butler's Grooming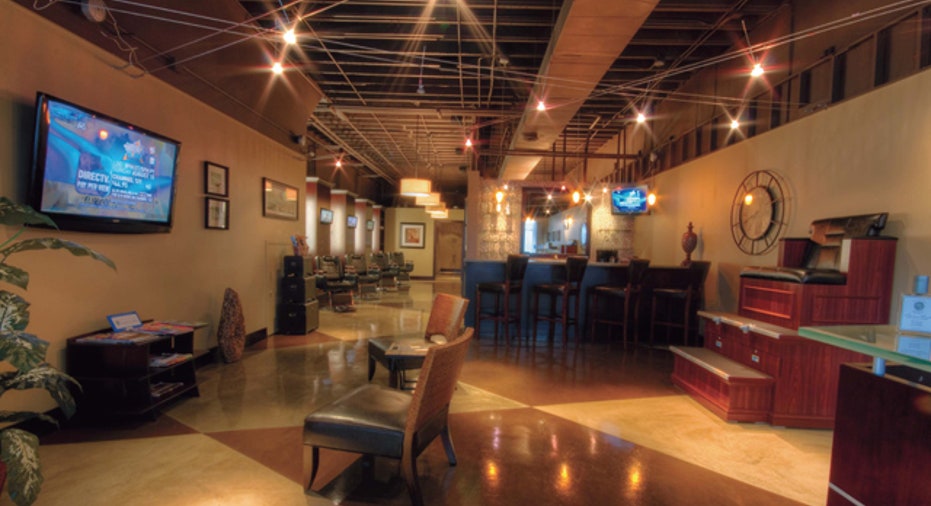 We're highlighting small businesses from around the country as nominated by you, our readers. If your favorite small business is using Twitter to communicate with customers, let us know about it @fbsmallbiz with the hashtag #mysbc, and it may be featured as an upcoming Small Business of the Day.
Small Business of the Day: Butler's Grooming
Who: Co-founders Karlos Dansby and Christopher Butler, @butlersgrooming
What: An upscale men's grooming club
When: June 2009
How: Butler, who had previously worked as a small business banker, and Dansby, an NFL player for the Miami Dolphins, both shared an entrepreneurial spirit, according to Butler.
"We always saw the value of taking care of yourself and being personally groomed," he said. "We wanted a relaxing environment where guys don't have to feel self conscious."
From there, Butler's was created. Men can receive haircuts, hot shaves, full-body massages and shoe shines while enjoying complementary beverages, Butler said.
Where: Birmingham, Al.
In his own words: "It's a relaxing environment. That's why we named it Butler's—it's like having your own personal butler."