Small Business Employers Spooked About Hiring in October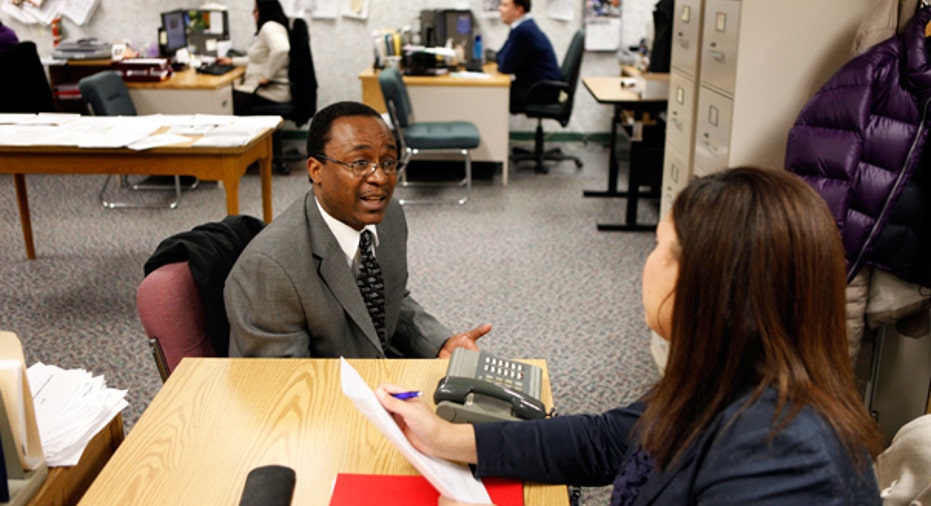 Small business employers were spooked by ObamaCare and the government shutdown when it came to hiring in October, according to Moody's Analytics chief economist.
Private sector employment increased by 130,000 in October– below the average monthly gain of 150,000 seen in recent months, according to ADP's latest National Employment Report.
But while the job gains were soft overall, small employers showed the greatest decrease in hiring, with small businesses (fewer than 50 employees) adding only 37,000 jobs in October. In particular, businesses with 20 to 49 employees added only 2,000 jobs in October, down dramatically from the 23,000 jobs added by companies of this size in the month prior. The Labor Department's monthly jobs report, which usually is released on the first Friday of each month, is delayed until Nov. 8 due to the government shutdown.
"My sense is that the job market was weakening going into October, as the summer months were soft," says Mark Zandi, chief economist of Moody's Analytics, which composes the report in conjunction with ADP. Zandi says job growth over the past few months has taken a hit due to a number of factors, including fiscal austerity, tax increases and sequestration.
"The October number was also probably affected by the fallout from the government shutdown and brinkmanship over the debt limit," says Zandi, "though it's hard to know for sure – there's no proof positive."
Given that large companies with more than 1,000 employees showed no slowdown in job growth, adding 81,000 employees in October, Zandi says the shutdown seems to have had a larger effect on smaller employers, who watched the events in Washington more cautiously.
"They don't have the resources that big companies have. They probably didn't fill those open positions," says Zandi, who believes small employers likely wanted to see how the partial shutdown played out before hiring.
"If you have 20 employees and add one – that's not inconsequential," says Zandi.
In addition to the partial shutdown, Zandi says fears over ObamaCare may also have affected employers with 20-49 employees, as these are the companies running up against the 50-employee threshold that would trigger the employer mandate, set to go into effect in 2015.
What Will October Job Growth Mean for the Fed?
The Federal Reserve began its Federal Open Market Committee (FOMC) meeting Tuesday and is expected to release a statement Wednesday afternoon.
Given these job numbers, Zandi says he doesn't expect the Fed will make any moves toward tapering its bond purchases.
Zandi says the job market and the economy have weakened since the September meeting, when the average job growth seemed to be more in the range of 150,000 to 170,000 jobs added per month. Now that the average is more between 125,000 to 150,000 new jobs per month, Zandi says he believes the Fed won't be comfortable beginning the tapering process, which could further affect job growth.
Zandi expects the Fed won't begin to taper until March, at the earliest.