Small Business Donations a Bull's-Eye for Ben Carson Super PAC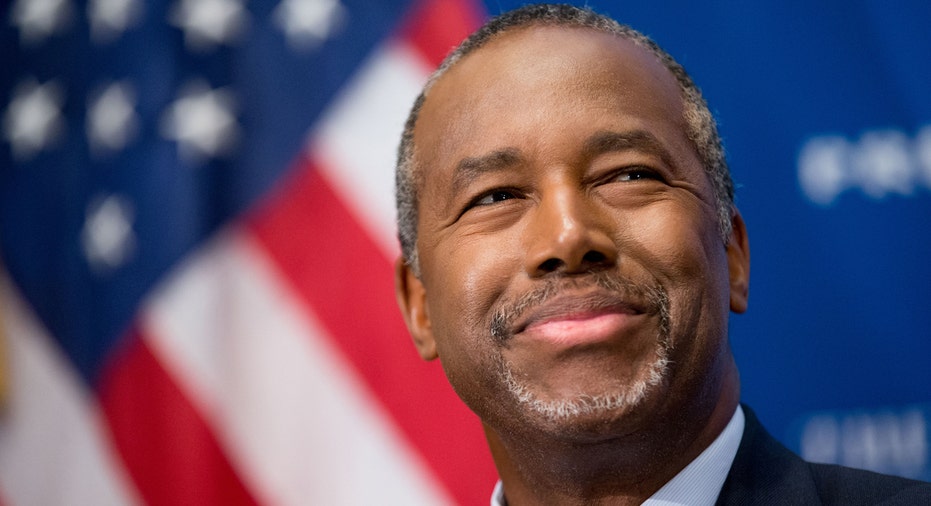 Republican presidential candidate Ben Carson is holding strong in the money race. Carson's campaign has raised $20.8 million in total contributions, with 74% coming from small donations in the third quarter.
"The goal here is to just collect hundreds and hundreds and hundreds of the $100 donations straight from main street with this project," said Ben Walters, online fundraising manager for The 2016 Committee, a super PAC supporting Ben Carson.
"Our goal is to literally bring on small businesses from every single state and it will add up fast."
Last week, The 2016 Committee launched a project to gain support and donations from small businesses across the country for Carson. According to the super PAC, in just seven days 200 small businesses have donated $25,000 to Carson at an average of $100 per donation. Walters says instead of going after big money from Wall Street donors, their focus is on grassroots efforts through emails and word of mouth.
"These are the people in the community that are sometimes the most connected, the folks who are running the local barber shop or diner. They are the folks that are talking to the most people and a lot of times they are the biggest influencers."
One of those influencers is Merl Norman, a self-employed small business owner in Zumbro Falls, Minnesota. He is taking his "Support Ben Carson" message on the road, literally. Norman drives concrete pump trucks across the country while motivating prospective Carson voters along the way.
"I have been doing everything I can to tell people about Ben Carson, even when I go on my drive trips I carry Carson literature with me and the conversation comes up at truck stops, at the airport –basically everywhere I go."
Norman has already donated several hundred dollars to Carson's campaign over the last few months and recently gave another $100 on behalf of his business, Merl Norman Transport.
"I am excited that Ben Carson is not a politician," said Norman. "Americans are just hurting for a good president that will go by the Constitution and will return this country to those roots that made America great. Ben Carson is our man."
It's Carson's outsider status that is growing his small business support base.
"I think Ben Carson is a very brilliant man and I think the country is really ready for something other than a politician," said Alline Covington, a small business owner in Plainview, Texas. For the past 23 years her company, AC Uniforms, has been selling medical apparel. Covington has donated $300 to Ben Carson's campaign and says she connects with his background.
"I think it's because of his upbringing. Ben Carson started with nothing and made something of himself and that is basically me. I was raised in a poor family, we lived off food stamps and had living assistance," said Covington. "I worked really hard and I have made everything I am today and you can't do this anywhere else but the United States. It means a lot, from where he came from to where he is today."
The 2016 Committee hopes to attract more voters and keep Carson's small business support base growing.
"It's unbelievable the diversity of businesses that we are bringing on. We are seeing everything from doctors' offices and folks in the healthcare profession to motorcycle repair shops and bed and breakfasts. I'm sure by the time this fundraising program comes to an end we will have every single state covered," said Walters.