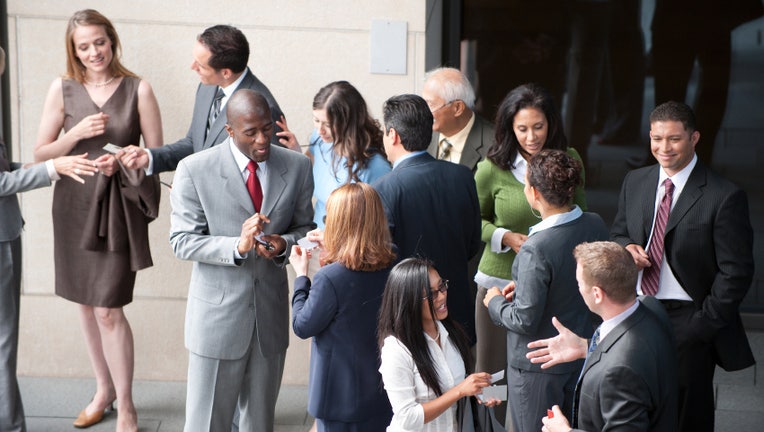 With sales expectations on the rise, small business confidence got a pick-me-up in March.
According to the National Federation of Independent Business, improvement in sales outlook buoyed the Small Business Optimism Index in March. The Index ticked up 2 points, bringing the final reading to 93.4. The gain in confidence helped make up for the index's 2.7-point dip in February.
Though six of the index's components improved in March, NFIB chief economist Bill Dunkelberg isn't celebrating a small business comeback just yet. The final reading of 93.4 is still below the index's recovery-era high of 95 points.
"While the index still can't seem to get above 95, we can be encouraged that the economy is at least crawling forward and not heading in reverse," said Dunkelberg in a statement released Tuesday.
While NFIB members increased employment by an average of 0.18 workers per firm last month, there was a two-point drop in the number of employers who plan to increase employment. According to the latest ADP report, which is a tally on private-sector payrolls, small businesses with fewer than 50 employees added 72,000 jobs in March.
"[T]hroughout this recovery, we've seen these types of increases only to have them go nowhere. As long as Washington continues to ignore policies that could restore the middle class, job creation will continue to be sub-par," he concluded.
A Closer Look
Expectations for real sales spiked in March, climbing nine points to 12%. While this is a solid improvement – and one of the best levels seen during the economic recovery of recent years – the NFIB says this remains a historically weak reading.
The index shows an increase in the pace of inventory reduction, which could indicate strong sales. On the same note, the number of NFIB members viewing inventory stocks as too low rose four points.
On the whole, though, the overall outlook on Main St. remains grim. A net negative 18% of business owners reported in March that they expect the economy to improve.