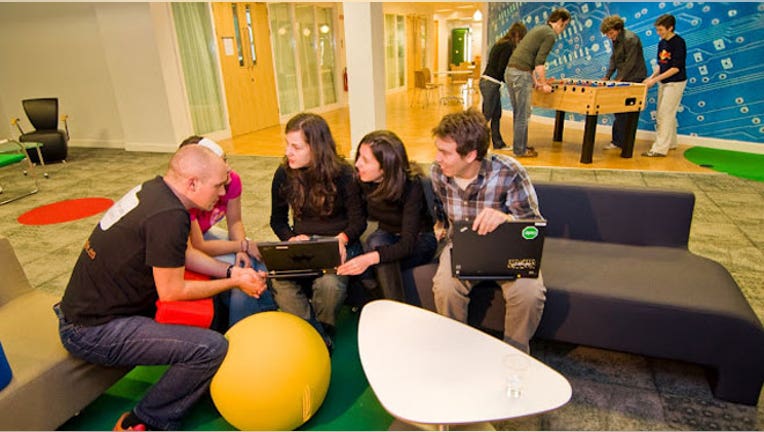 Molly Ziske is a St. Clair Shores, Michigan-based mom whose business creates care packages for college students. She was also a finalist in the Staples Make Your Idea Happen Contest. I talked with her recently about a mistake she made when trying to launch her website. Here's her story, in her words:
When I started Love Delivered...from home, I was meticulous in my approach. I researched the categories of products people would want in college care packages, I explored the various packaging options that would get the product to its destination at a reasonable cost. I looked into logo designs and located suppliers for products I planned to sell. But then, apparently, I lost my mind because I forgot the one thing people tell small business owners all the time: be careful hiring friends to work for your business.
I'm not an online expert.  I needed someone to design, code and be responsible for my website – an enormous responsibility.  To save costs,  I ended up hiring a former co-worker who had his own business creating websites. He promised to create my e-commerce site for less than half of the lowest bid I received from others.  (By the way – that other cliché – you get what you pay for – is very true).  At first he was extremely enthusiastic.  We talked daily, sometimes more.
But then there was a shift - a small shift at first. We no longer talked as often (gosh, voicemail again?) and when we did, I could sense his enthusiasm was waning.  Fast forward to the launch date and the shipping tool was not working, products were not showing up, etc.  Mind you, I had a basement with thousands of dollars worth of candy, snacks, school supplies, laundry products and cleaning supplies.  My "launch date" came and went with no website.  I had hyped it on social media so much, only to look like a fool.
Hmm – sounds like another failed launch of a big website this year, doesn't it?  Unfortunately, Molly didn't have the purchasing power of the Federal government. 
What Molly learned:
Get everything in writing – especially the terms of if/when vendors do NOT meet your goals. For example, a two-month delay in my site launch should have cost my friend to lose a predetermined amount of fees, but I never foresaw that and did not include it in our contract. Outline how often you want to communicate and what back-up plan they will have if they can't meet your immediate needs. And possibly most important: don't work with friends unless you are ok with losing a friendship.
The good news is that Molly's website is now up and running and although they parted professionally, she has remained friends with her former developer.
Gene Marks reports from 'in the trenches' on Main Street, with tips about starting a business from entrepreneurs who have been there and done that.