Slime Craze forces Elmer's Glue to Boost Production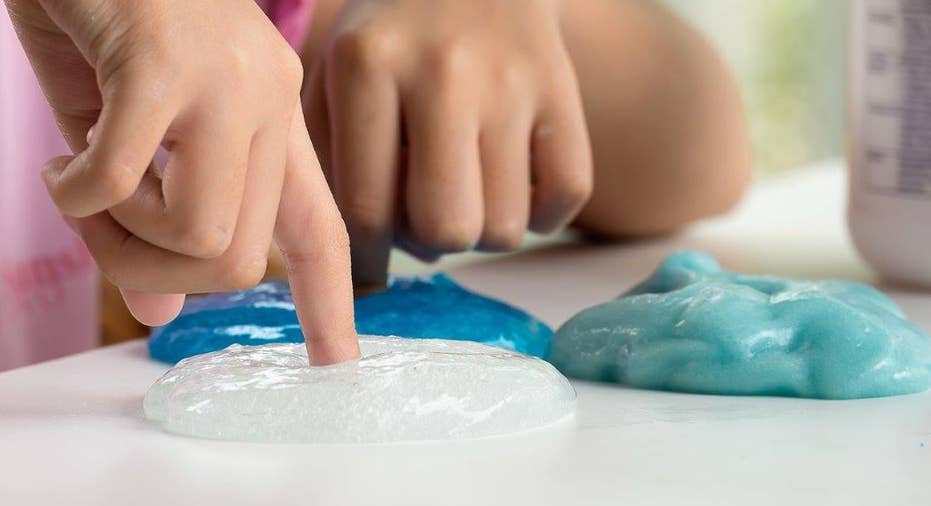 Newell Brands, the parent of Elmer's Glue, said Tuesday it is currently upping production of the iconic school glue to keep up with a massive surge in sales that the company attributes to the do-it-yourself slime craze sweeping the country (with a little help from social media).
"The Elmer's team has increased production forecasts to stay on top of the extreme consumer demand from the slime trend," Ashley Mowrey, a spokesperson for Newell Brands, tells FOX Business.
Elmer's, which was acquired by Newell Brands (NYSE:NWL) in 2015 for $600 million, says it saw a huge sales boost during the second half of 2016, after its liquid glue was featured in a homemade slime tutorial on YouTube. Today, there are more than 1.2 million results for slime recipes on the social media site.
"[The] larger spike occurred in the last four weeks of 2016, during the holiday season, when sales of Elmer's liquid glue in retail stores increased by more than double," adds Mowrey.
Elmer's says the strong sales growth is continuing so far in 2017, rising 9 percent in the first half of the first quarter.
However, the "gooey" concoction which is typically made with Elmer's glue, water and Borax (sodium borate usually found in household cleaner and laundry detergent) has come under fired in recent weeks, as some parents claim it can be dangerous for children.
A Massachusetts family says their 11-year-old daughter suffered second-and third-degree burns on her hands from prolonged exposure to slime, which was made using Borax.
Consumer Reports' Chief Scientific Officer James Dickerson also warns parents about the dangers of using the chemical for fun.
"Borax, also known as sodium tetraborate hexahydrate, is meant to be a household cleaner or laundry additive. Just because you have it handy, just because you can use it safely in those applications does not mean that you can use it for anything else, particularly in making homemade slime. Borax is a known eye, respiratory, and skin irritant. So, we do not want young children to play around with it," Dickerson tells FOX Business.
Elmer's, which says its product has been certified as safe and non-toxic by Duke University Medical Center and by The Arts & Creative Materials Institute, Inc. (ACMI), does suggest parents use other products instead of Borax when making slime.
"Elmer's has developed easy-to-make and worry-free slime recipes, which include commonly used household ingredients such as baking soda and contact lens solution," Mowrey says.
Borax, which is made by Henkel AG & Company, a German chemical and consumer goods company headquartered in Dusseldorf, Germany, declined to comment to FOX Business.